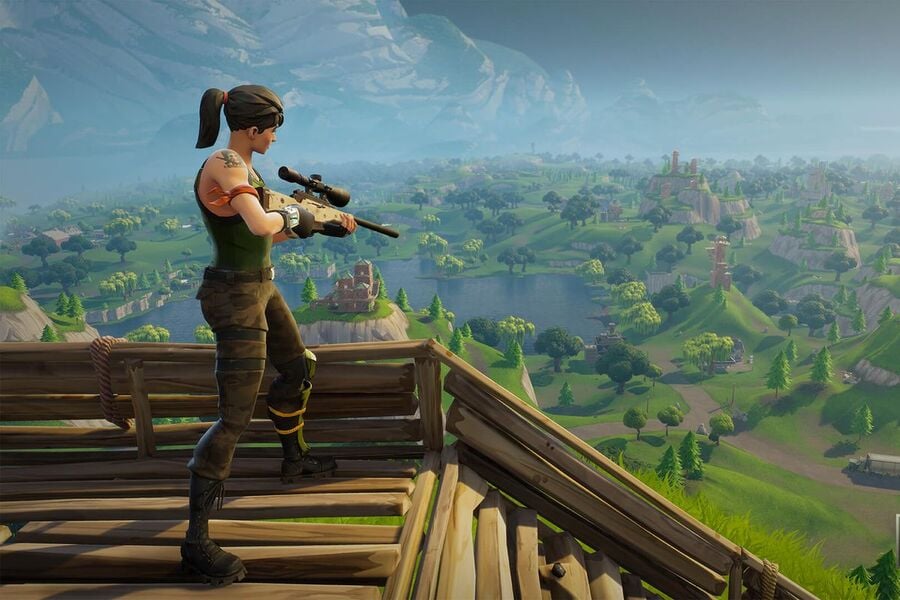 Finding the treasure map in Retail Row, then the location of the treasure it specifies, is one of the week seven challenges from season three of Fortnite. This one's a little easier than previous treasure hunting challenges, as the location the map is pointing to is very obvious indeed.
But to make it even easier for you, we've specified the exact location you have to go to, and what you have to do when you get there, in the guide below. So read on to finish this challenge a lot faster!
Where is the treasure map in Retail Row?
Fortnite is down at the moment, so we can't show you the exact location of the treasure map in Retail Row. However, we can show you a lovely leaked image of the map below instead.
Remember that you don't actually have to find the map first to complete the challenge, so if you want to skip this part and go right to finding the treasure instead, be our guest! We'll tell you exactly where it is in the next section.
Where is the treasure in Wailing Woods?
It's pretty clear from the map that the treasure is located in Wailing Woods, so first head there and get to the centre of the large clearing that looks a bit like a maze. 
Now, go to the very southwest corner of the maze and head straight up until you reach a hedge. Look right, and you'll find the Battle Star treasure. Collect it to complete the challenge.
Remember that you do have to finish the current match of Fortnite you're playing to complete the challenge though – you can't just quit out. Go get yourself killed or something.