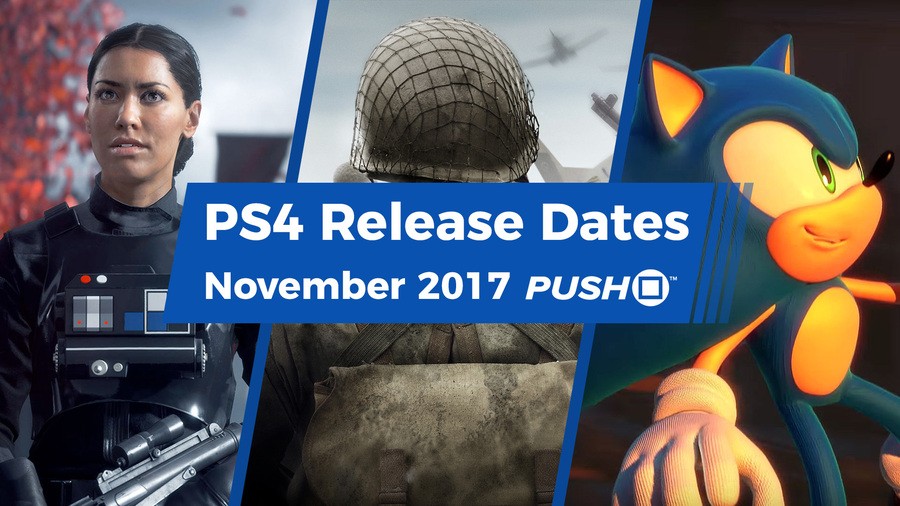 There's no better month for new PS4 games than November 2017 – after all, the final few weeks before the holidays bring more blockbusters than any other period in the year. This term there's lots to look forward to on the PlayStation 4, including (but not limited to) Call of Duty: WWII, Sonic Forces, Need for Speed: Payback, L.A. Noire, Star Wars Battlefront 2, and – well, look, just take a glance at the full list below. Oh, and if you want a more curated selection of promising PS4 games, then click through the link.
New PS4 Games in November 2017
November, 2017
For a full list of launches, check out our 2017 new PS4 games release dates guide.
---
What new PS4 games are you planning to purchase in November 2017? Cast your eyes over our full list of PlayStation 4 release dates, and let us know in the comments section below.