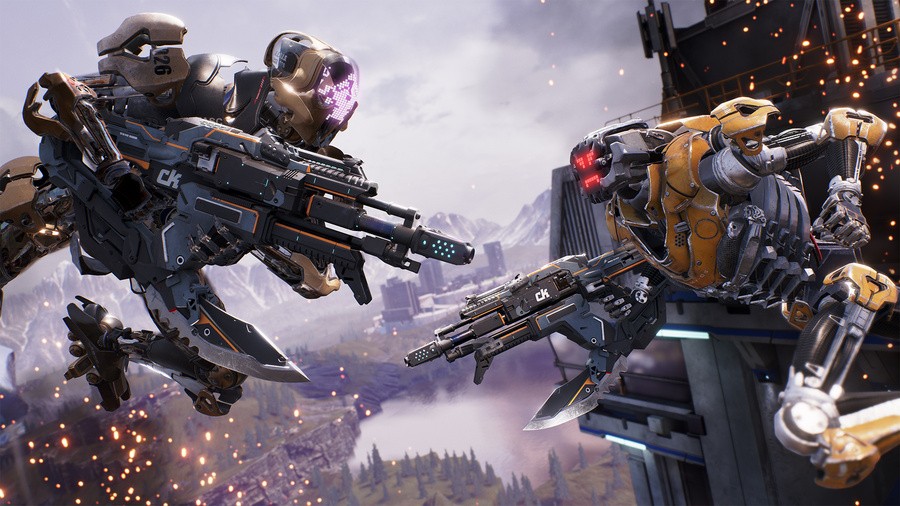 Hey, remember LawBreakers? Okay, we admit that was a cheap shot -- especially for an opening sentence -- but at least Cliff Blezinski is taking the popularity of his latest project seriously. The veteran developer, now head of Boss Key Productions, has opened up to GameSpot, speaking rather candidly about the multiplayer shooter's launch and what the goal is moving forward.
"I have to keep this game alive, first and foremost," Blezinski states. "I can be very cocky and very brash on social media. And realising that, you know, we have a fledgling player base. It's been very humbling for me. I'm going to continue to iterate on this game, continue to add to it."
LawBreakers has had its success questioned ever since it launched last month, with many pointing a finger at the game's low amount of concurrent users on Steam, but Blezinski reckons things aren't going too badly on PlayStation 4. "Here is a situation where players look at numbers on Steam; that doesn't happen on PlayStation 4. I don't have the numbers in front of me, but you look at PC, [concurrent user] health versus PS4, PS4 is doing fine," he explains.
"We certainly did make our share of mistakes with the game," Blezinski admits. "In spite of the mistakes, we're going to continue to update and iterate, and the reviews do not lie." Indeed, we scored LawBreakers a very respectable 8/10 in our review, so we'd like nothing more than to see it remain healthy.
Clearly, Cliffy B's up for the potential challenge of maintaining and building upon the foundation that LawBreakers has already established, but do you think the game's here for the long haul? Don't turn off the gravity in the comments section below.
[source gamespot.com]