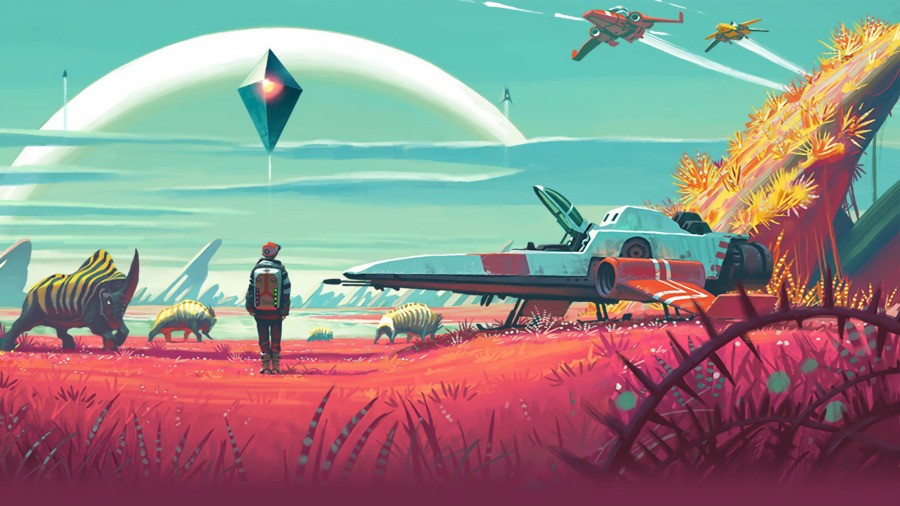 No Man's Sky may have disappointed many a player, but developer Hello Games is still working hard to improve its intergalactic title. Although not without its flaws, there's no denying that the release has evolved beyond its initial form thanks to the studio's continued efforts, and it sounds like further alterations are due soon.
An alternate reality game known as Waking Titan has been around for about a month now. The short version is that Waking Titan is basically a weird marketing thing for No Man's Sky, with free copies of the sci-fi title being dished out to some players who take part. Anyway, people have been cracking the game's puzzles bit by bit, and the latest one leads to a PDF file which refers to "august" and "version 1.3 of a familiar universe", teasing No Man's Sky's next update.
We reckon it's safe to assume that the next patch will add something worth talking about, especially since it's being highlighted here. But what would you like to see from No Man's Sky going forward? Enter orbit in the comments section below.
[source reddit.com]