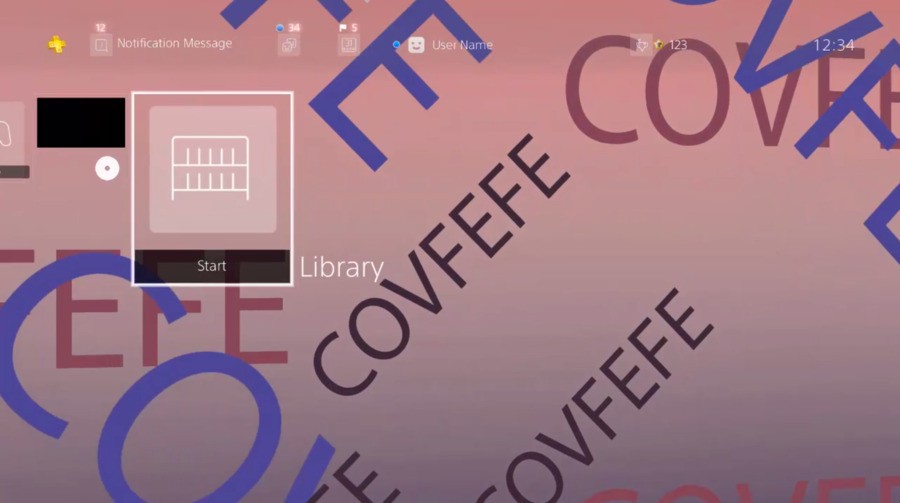 Look at this monstrosity. Just look at it. Virtual tat just doesn't get any worse than this, does it? Spotted on the North American PlayStation Store by the ever-aware Wario64, this disgusting dynamic PlayStation 4 theme is quite possibly the worst that's ever been made available. Quite the achievement when you look at some of the other horrors currently for sale.
For those lucky enough to not know what 'covfefe' refers to, allow us the displeasure of explaining. The president of the United States recently tweeted the nonexistent word - obviously some sort of typo - and people quickly turned it into an insufferable internet meme. It did the rounds for about a day and a half before everyone got really sick of seeing it.
And now, the since-deleted tweet forms the basis for a premium PlayStation 4 dynamic theme. 
The world we live in...
[source twitter.com]