Who fancies another look at Final Fantasy VII Remake, then? Speaking at the Monaco Anime Game International Conferences this weekend, Tetsuya Nomura has revealed two brand new screenshots from the hotly anticipated role-playing game. One shows off Cloud in a stealth-esque scenario, while the other sees the spiky-haired hero paired with Barret and taking on a scorpion.
"Here is a new image of Final Fantasy VII," director Tetsuya Nomura told Gameblog.fr. "I've put a lot of attention into the combat system, and it's going to happen without interruption. In meetings, we've had a lot of problems with the grenades." It's not entirely clear what the issue is, but Nomura did stress that there'll be no friendly fire on grenades.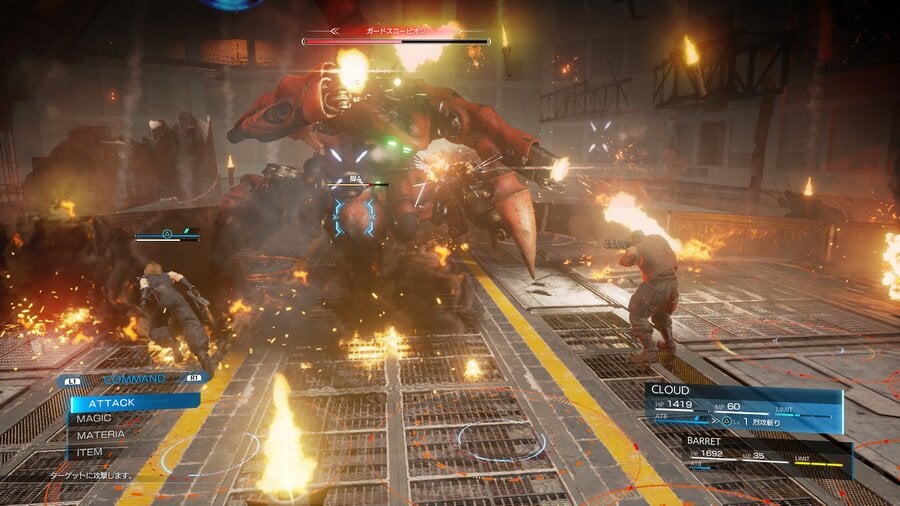 "Here is the first boss in the game," he continued. "It's a Scorpion, and the scenery will be partly destructible. Sorry, I asked to show a video, but the company refused. The menus are not yet final, but I will talk more on another occasion."
Looks like it's coming together fairly nicely, doesn't it? It's great to see some progress, but let's hope that there are some new trailers and gameplay videos readied soon. In the meantime, do bring your Buster Sword into the comments section, and let us know what you think about these all-new images.
[source gameblog.fr, via gematsu.com]