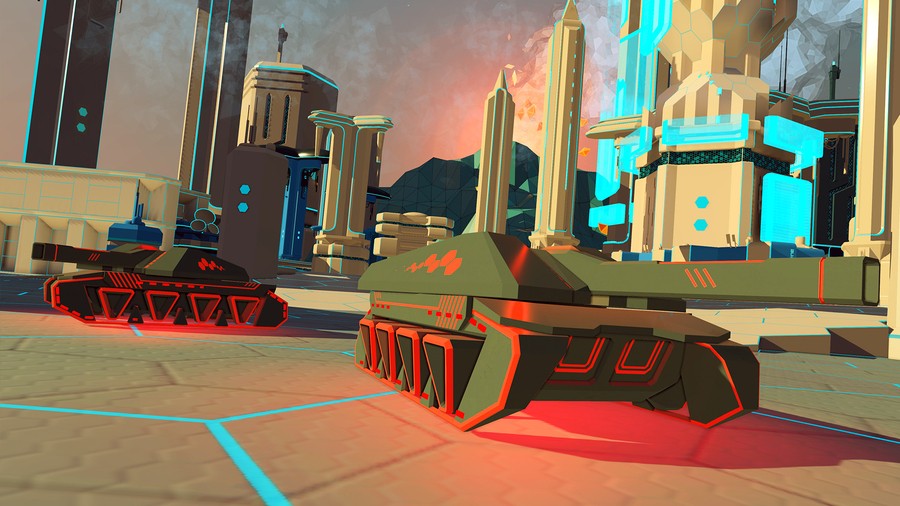 We're not sure how much more Rebellion can possibly stuff into Battlezone, but the British-based developer's announced today that it will include online co-op as well. While you can play through the campaign alone if you like, you'll also have the option to team up with up to three friends, which is just totally awesome.
"The immersion of VR combined with the headsets' built-in mics make you really feel like a badass fireteam," explained marketing and public relations bod Robbie Cooke on the PlayStation Blog. "Nothing beats seeing your comrades-in-arms boost past you, cannons ablaze, as you take down all in your path."
This is all in addition to the title's deeply replayable campaign, which sees you unlocking new armaments for your tank as you progress. At a point in the virtual reality lifecycle where "experiences" are taking the precedent over actual games, this seems like one title that you'll be returning to long after launch.
[source blog.us.playstation.com]