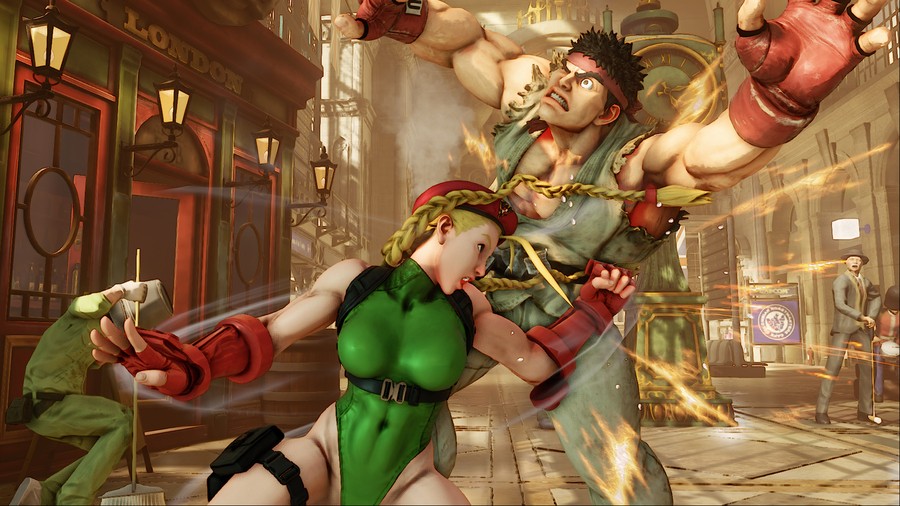 Street Fighter V: the best game ever made that doesn't want you to play it. Capcom's brawler is brilliant in the ring, but unless you're a pro player looking to practice online, then there ain't much to do. Finally, though, things will improve in September with the addition of a VS CPU mode. Well, it's a start, right?
Also on the way in September are Daily Targets, as well as Fighter Profile updates – maybe they'll work as intended now? – and free colours for Season Pass holders. And that's not all: starting 16th August, an update will be rolled out to fix the release's rage quitting issue, so you'll finally be able to fight without the threat of losing progress.
Essentially, those who pull the plug will get League Points deducted, and will be locked out of online matchmaking for a brief period of time. Capcom hopes that this tweak will significantly reduce the number of sore losers, though it also mentions that it's busy beavering away on a more robust system for release next year.
Last but not least, the publisher's scheduled a Double Fight Money event for 2nd September to 4th September, which will allow you to multiply your earnings in Ranked Matches. More information will be announced closer to the date, but it's nice to see the company at least attempting to draw people back to the game.
[source capcom-unity.com]