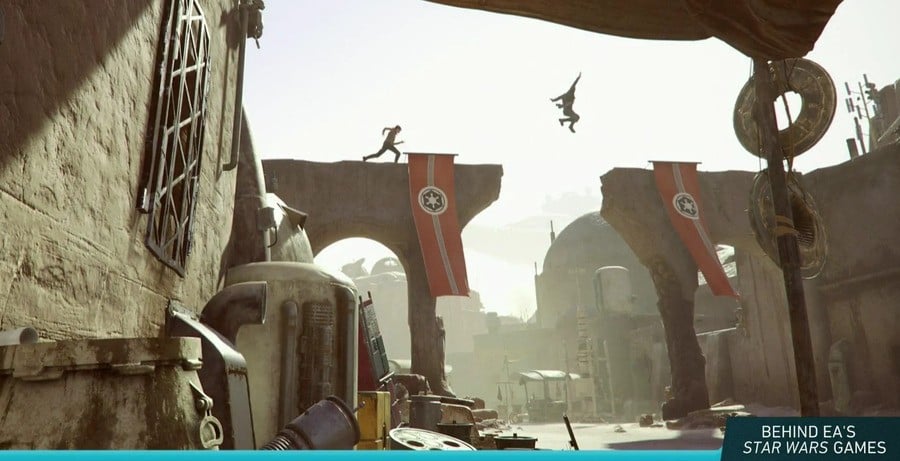 Amy Hennig played a huge role in the success of the Uncharted series, so it's no real surprise to learn that the Star Wars game which she's working on with Dead Space developer Visceral sounds a lot like Nate Drake's escapades. In fact, speaking during a panel at Star Wars Celebration, the creative director admitted that her approach to the game has been the same as the one she used for Uncharted.
"The process that I've been using is really similar to what I did with Uncharted, to be honest," she said, as reported by GameSpot. "If you're trying to re-create that classic – in [Uncharted's] case – pulp action adventure experience, you need to deconstruct the films so you know how to reconstruct them in an interactive context as gameplay."
Hennig added that her goal for the new game is to make people feel like they've played a Star Wars film. "It's getting the structure right," she explained. "It means you have to understand where the act breaks fall, where all the obstacles and reversals fall, and the set-pieces. [You need to know] what are all of the component parts that make up a Star Wars story."
As for the game's tone – well, it sounds a lot like Uncharted. "It's what my writing partner Todd [Stashwick] calls breezy urgency," she continued. "It's the idea that there's sort of a swashbuckling charm to the thing. There's humour and buoyancy, but at the same time there's stakes and jeopardy." Oh crap!
The game's not due out until 2018, but we did get to see a few seconds of footage at E3 2016 last month. It's part of publisher EA's wider Star Wars push, which includes a new Star Wars Battlefront, as well as a character action game from Titanfall developer Respawn. We hope that you're not tired of touring a galaxy far, far away.
[source gamespot.com]