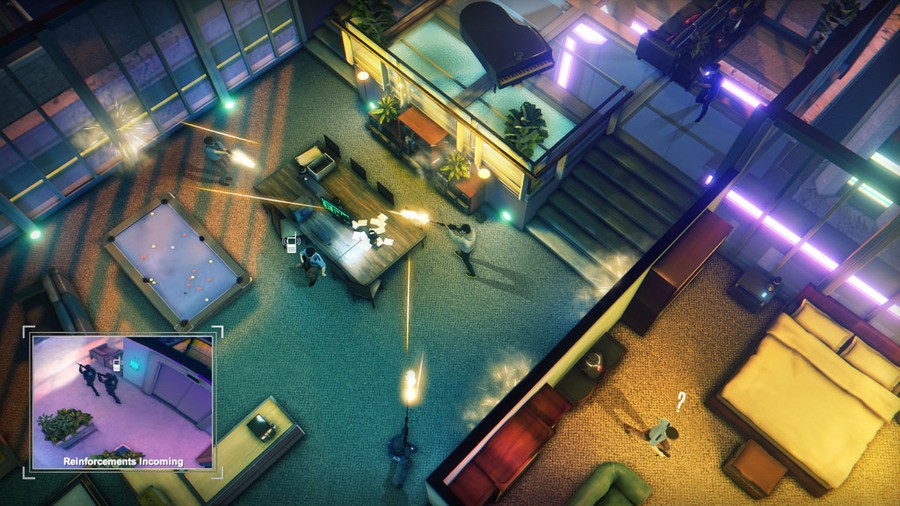 If you've been pining for The Getaway, then Filthy Lucre may be right up your Field of Wheat – an isometric stealth release inspired by British gangster flicks. The game is being built by a new Manchester-based studio named Fabrik, with several ex-Sony Liverpool and Evolution staffers on the books. It'll support PlayStation VR, as well as traditional television output if you prefer.
The game will essentially find you infiltrating London's seedy criminal underbelly, doing your best Lockstock impression and getting away with lots of lolly. Dynamic artificial intelligence will enable you to approach missions exactly as you please: you can go in guns blazing using the title's 30 upgradeable firearms, or play a little sneakier if you prefer – it's up to you.
The release will support both local and online co-op, and you'll be able to tackle whichever missions suit your mood. "Only got time for a quick blast? Jump in and take out a VIP," former Studio Liverpool director Graeme Akers wrote on the PlayStation Blog. "Looking for something more involved? Get your safecracking gloves on and empty everything you can from the bank's secure vault."
As enormous fans of The Getaway, these British gangster games always intrigue us. We'll be keeping our Mince Pies on this one with interest, and eagerly anticipate the title's summer release.
[source blog.eu.playstation.com]