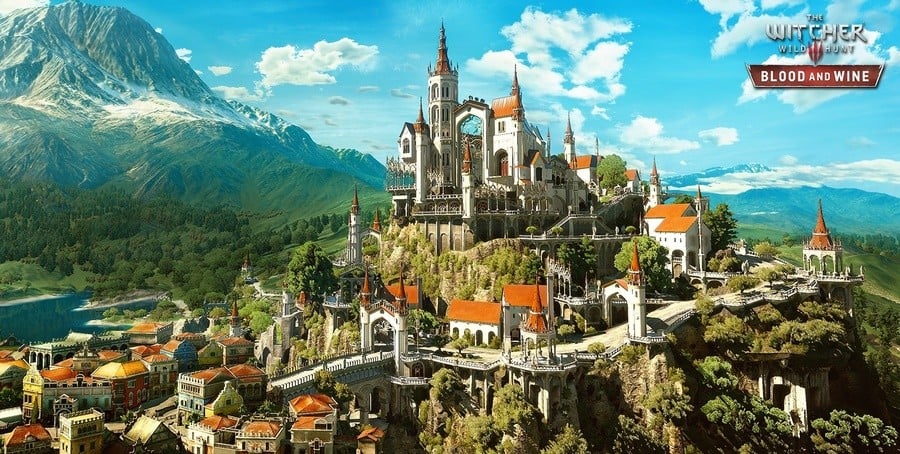 You know that we're desperate to see more of Geralt's final adventure when we've made the editorial decision to run a story based on an eight-second video, but we have no regrets. Indeed, The Witcher 3: Wild Hunt's second expansion, Blood and Wine, still doesn't have a confirmed release date, so we'll take anything that we can get our hands on at this point.
The footage shows Geralt conversing with a trio of guards - likely peacekeepers of Toussaint, the setting of the expansion. They're busy thanking the witcher for slaying the monster that they're standing over, which appears to be some sort of giant. Given that there's a flock of sheep just wandering around, we're going to assume that the beast was troubling the livestock, and that Geralt was called in to take it down as part of a contract.
Anyway, we've penned more than enough commentary on this tiny clip, so take a look for yourself and let us know if you're as desperate as we are in the comments section below.