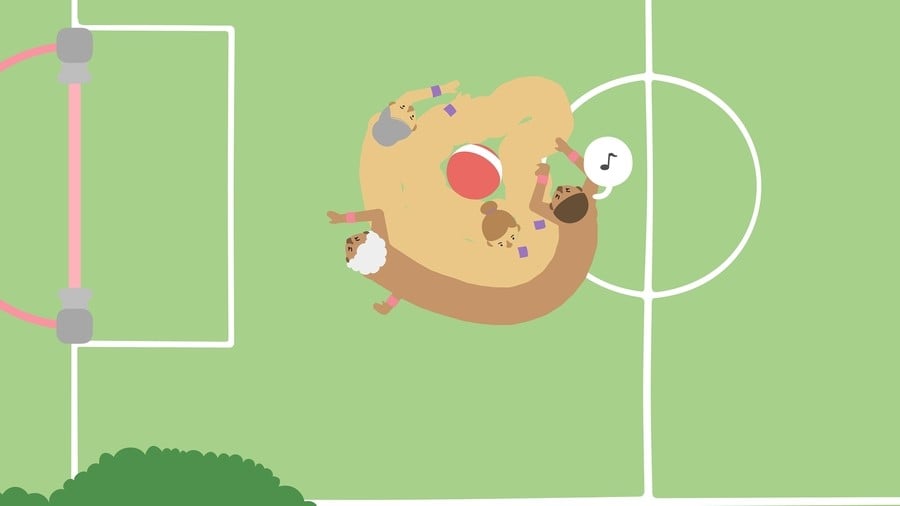 Conceived after an evening playing Noby Noby Boy while high on brutal hash, Push Me Pull You may just be the most brilliantly bizarre game we've ever seen. Part of a new breed of local multiplayer minigames, the stretchy Australian developed outing will see you pairing up with a partner in order to control a two-headed worm around a pastel coloured arena. Your objective is to keep a ball in your half of the pitch.
Worms, heads, balls – you're definitely still reading Push Square, don't worry. House House – the amusingly named developer behind this bonkers affair – promises that there's plenty of depth to the gameplay, as teams establish their own strategies organically. You can expect character customisation, alternative modes, and tons of little extra Easter eggs in the final product next year – you won't even need four controllers.
Sony's investing a few pennies into this one as it's being created as part of the publisher's popular Pub Fund programme. Unsurprisingly, then, it'll be playable at PlayStation Experience next month. If you're heading out to the San Francisco show, make sure that you lube your thumbs up and give it a go – we'd hate for you to give it the slip.
[source blog.eu.playstation.com]