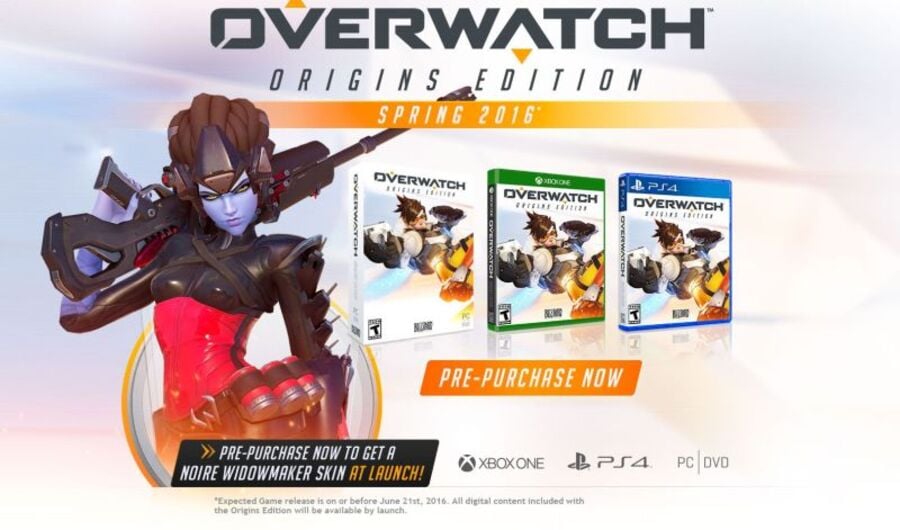 After the success of Diablo III on the PlayStation 4 and PlayStation 3, developer Blizzard's new team-based shooter Overwatch always looked like a strong fit for consoles. It's no surprise, then, that Overwatch: Origins Edition has leaked – a PS4 package featuring the main first-person game alongside a bunch of bonus goodies. According to a promotional image, it'll launch in Spring 2016.
It's actually unclear whether this title will adopt a free-to-play model or not, but if it does, it seems like the retail release will be stacked with extra content. According to a GAME listing which emerged ahead of time, the Origins Edition will include 21 heroes and five skins. There'll also be content based upon previous Blizzard games like World of Warcraft and StarCraft 2.
Other details are scarce right now, but given the timing of these leaks, we suspect that this was set to be announced at Blizzcon, which is scheduled to kick off this evening. And if you've read this article wondering what the heck Overwatch even is – don't worry, you won't be alone – we've included some gameplay footage for your viewing pleasure below.
[source eurogamer.net, via overpwn.com]