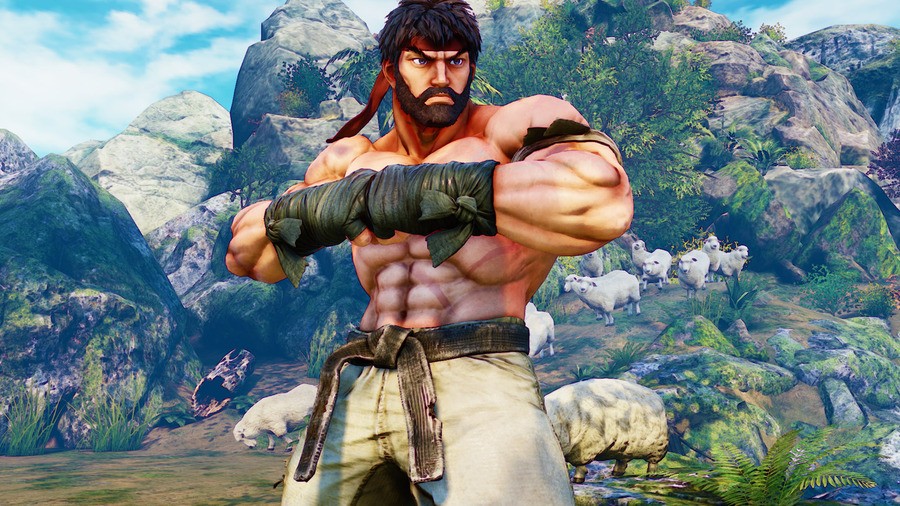 Well, this is turning out to be a quiet Bank Holiday, isn't it? It seems that publishers have waited until today to outline all of their despicable pre-order practices, and Street Fighter V is the latest to join the party. Capcom has outlined a slew of goodies that will be up for grabs if you register your interest in the forthcoming PlayStation 4 exclusive brawler at four major retailers in the US, with GameStop securing a bearded Ryu, Best Buy nabbing a goggled Cammy, Amazon netting a greying M. Bison, and the PlayStation Store landing a leggy Chun-Li.
But that's not all: the Japanese publisher has also revealed the title's $99.99 collector's edition, which comes with a 10-inch Ryu statue – of course – as well as a 48-page art book, some digital comic book content, a soundtrack sampler, and a one month subscription to the Capcom Fighters Channel on Twitch. If that last one sounds a little lame, we should probably stress that everyone who purchases the game will get it, so it's not exclusive to the release's bumper bundle.
Hopefully all of these costumes will be available separately, because limiting them to specific retailers seems a bit shady to us. Then again, this is on a day where Square Enix has revealed tiered unlocks for Deus Ex: Mankind Divided pre-orders. Pretty disgusting all around, really.
[source capcom-unity.com]