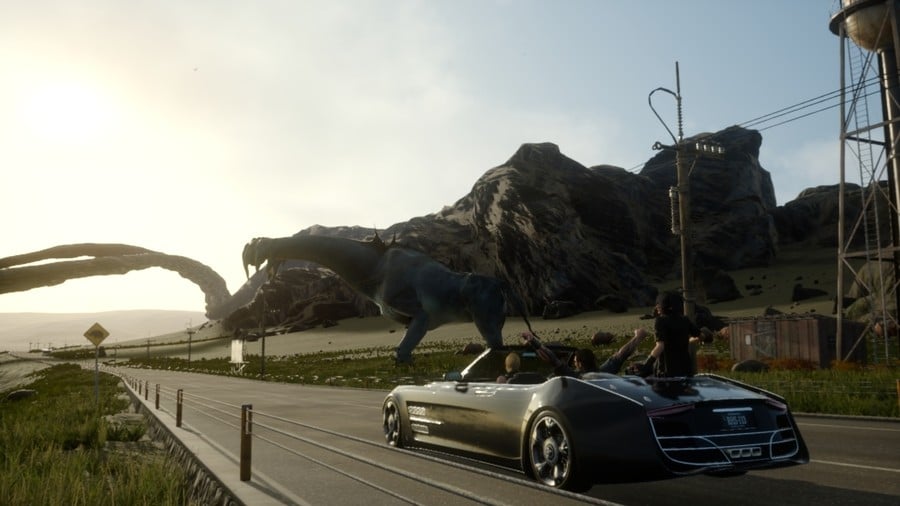 Final Fantasy XV is releasing next year, according to director Hajime Tabata. However, striding into full development of the release hasn't stopped the team from engaging in new talks with the studio behind Just Cause 3 - another property under Square Enix's umbrella.
"What we're going to be talking about is possibly being able to use their really unique, really high level amazing technology they have in their studio and using it as an add-on to enhance the quality of a certain specific part of our Final Fantasy XV game," Tabata told IGN.
So, what could Final Fantasy XV possibly want from Avalanche Studios? Well, going by another interview, this time with Famitsu, kindly translated by Siliconera, the house of Rico Rodriguez are helping to put airships into the adventures of Noctis and the gang. "My personal goal is to implement airships that can fly around in full-scale," Tabata said, adding: "I'm not certain whether we'll be able to make it on time for the retail release, but I think we should do even if it means releasing it after as a download. I'd like to have the challenge of being able to fly around the world. I would like to experience that, and I'm sure the fans would also like to experience that, too."
With any luck, new additions to the title like this won't keep it from launching in 2016, but we wouldn't hold your breath given its disappointing track record. In any case, we're just hoping to actually see something - anything - worthwhile as we look towards the Tokyo Game Show. And at this point, it's less for our own sake, and more for the game's.
[source uk.ign.com, via siliconera.com, eurogamer.net]