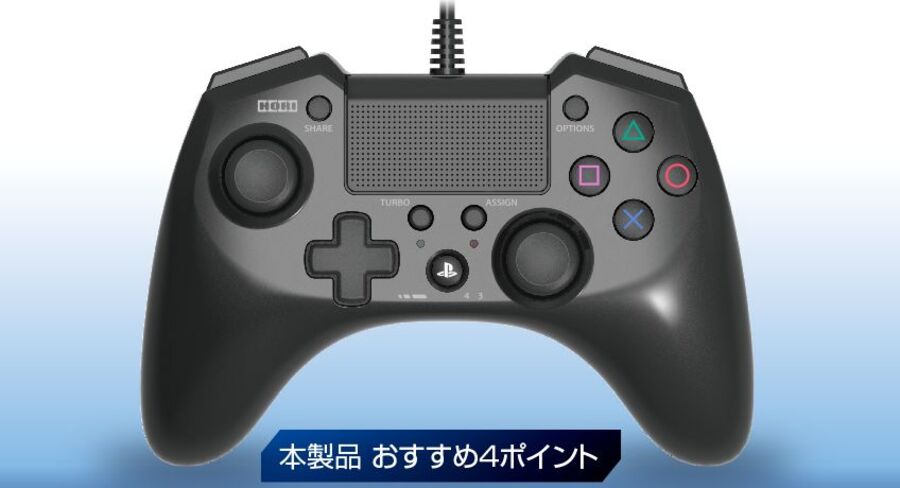 Data shows that a lot of ex-Xbox fans have made the switch to the PlayStation 4 this generation, but not everyone's happy with the placement of the DualShock 4's analogue sticks. While many of us have grown up with Sony's symmetrical layout, others are more familiar with the asymmetrical format adopted by Microsoft – but with Hori's new controller, there's a solution for every need.
The new Horipad FPS Plus is a redesign of the Japanese company's first-person shooter focused peripheral, and it comes with a few nifty additions – including an all-important clickable touch pad. The manufacturer promises super accurate sticks, which will improve your game due to their precise sensitivity. You'll be able to tune just how responsive you want the inputs to be using a button on the back.
While this lacks the motion controls, light bar, and headphone jack of the official device, it should be compatible with the majority of new-gen titles. And with a metallic finish and an affordable price – it's just ¥4,580, so about $37 should you import – this may be the answer to all of your peripheral-related prayers. You can learn a little more about the add-on through here – albeit in Japanese.
[source hori.jp, via dualshockers.com]