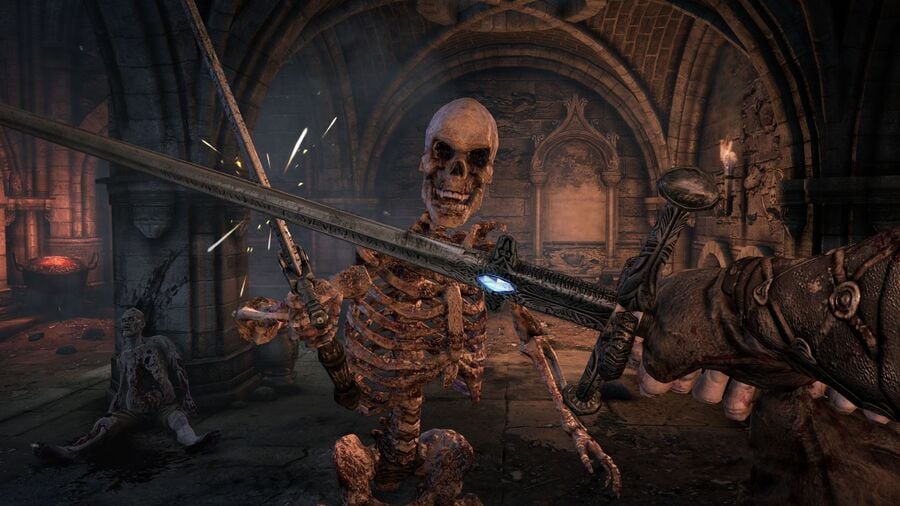 Dying Light has proved a much bigger success than anyone involved must have expected. Not only was the game actually really darn good, but it sold ridiculously well – and continues to loiter around various Western charts months removed from its release. It's perhaps not overly surprising that Polish developer Techland is putting its other project, Hellraid, on hold, then.
The game – which was due to release on the PlayStation 4 this year – was pitched as a dark fantasy experience, boasting both co-op and single player modes. It promised to fuse the best of Dead Island and The Elder Scrolls V: Skyrim, while marrying it all to a heavy metal-inspired art direction. But after spending a year re-tooling the title, it's going back to the drawing board.
"In the recent months we conducted an internal analysis and came to the conclusion that Hellraid, in its current shape and form, is not meeting our own expectations for this project," a spokesperson wrote on the game's official website. "Therefore, we decided that the best course of action would be to send it back to the drawing board and invent our dark fantasy title anew."
Of course, it's more likely that we'll never see this again. The studio added that it "will consolidate" its development resources into "further expansion" of its Dying Light franchise. We have to imagine that Warner Bros is knocking at the door asking for a sequel right about now – and the developer must surely be rubbing its hands together at the prospect of building a follow-up to a now very popular property.
[source hellraid.com]