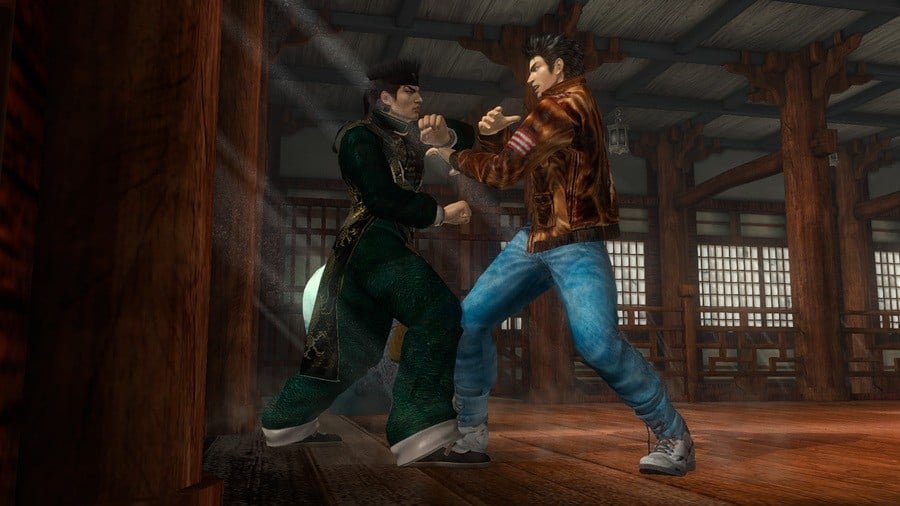 The first two Shenmue games merely plotted the start of Yu Suzuki's monstrous story, but when the costly escapades flopped, so too did any hopes of the rest of the tale getting told. If you've been waiting over a decade to settle a few scores, however, this Shenmue mod for the PC version of Dead or Alive 5 will finally enable you to finish the fight.
Alright, this has absolutely nothing to do with PlayStation, but we know that there are a few fans of SEGA's franchise on this site, so we figured that we'd tap out a quick story anyway. The tweak essentially replaces Jacky with a Ryo Hazuki skin and Akira with a Lan Di skin – and then places them both in the famous Hazuki Dojo. For the last time, where is the mirror?
Given that Dead or Alive, Virtua Fighter, and Shenmue all shared similar fighting systems, we suppose that this is about as close to that final fight as you're ever going to get. And let's be honest, it sure beats sitting in a cave with Shen Hua, chatting about trees. We have a sneaking suspicion that Shenmue was one sequel away from going off the rails anyway, y'see.
[source shenmuedojo.net, via eurogamer.net]