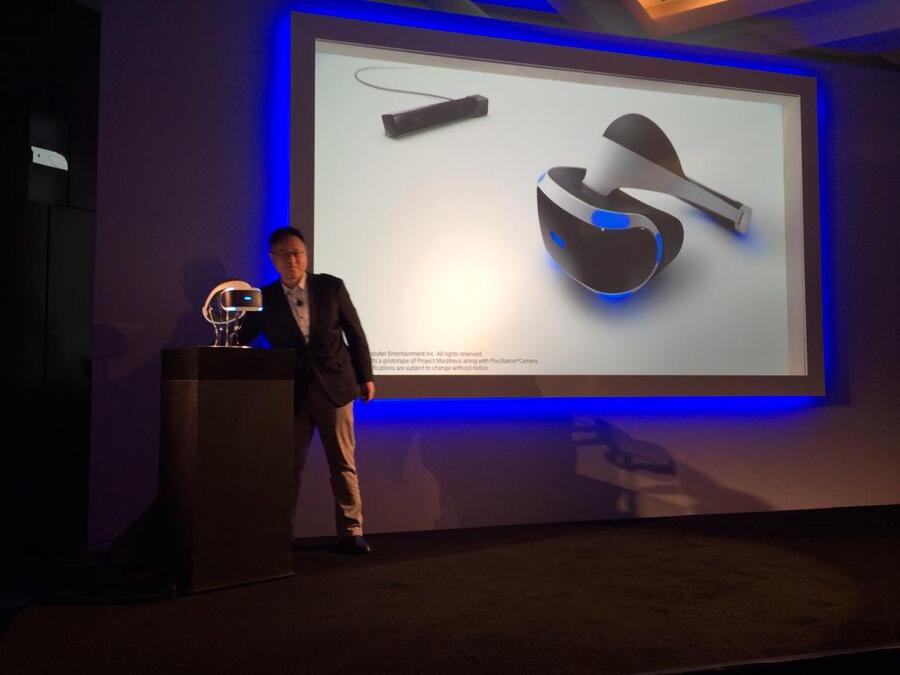 It's only been a year since Sony announced Project Morpheus, but at the time, we were impressed with the way that the Japanese giant muscled into the virtual reality space, seemingly nudging Oculus aside. Since then, the latter company has been acquired by Facebook, fierce competitor Microsoft has announced a different approach with HoloLens, and Valve has revealed its own wearable tech. Suddenly, the PlayStation maker looks like the underdog again.
That's not stopped it from quietly overhauling its own headset behind-the-scenes, however, and as the race to dominate the virtual reality space heats up, it may have temporarily regained the upper-hand. In addition to a slightly more specific 2016 release date, it's also announced some significant hardware changes – including a new OLED display that outputs at "1920 x RGB x 1080 resolution", and includes red, green, and blue sub-pixels for impressive clarity.
The most important thing, however, is the screen's 120Hz refresh rate, which is hopefully going to result in some seriously slick looking content. Speaking during a press conference in San Francisco, Worldwide Studios president Shuhei Yoshida added that the PlayStation 4 has been built with 120 frames-per-second in mind, meaning that games are going to run super smooth when supporting the peripheral. The firm's also apparently concocted a method of doubling the framerate of titles already running at 60 frames-per-second, which it's demoing to the press.
Lastly, it's reduced latency to 18 milliseconds, meaning that you should see an immediate response when you move your head. This is a significant improvement over the previous prototype, and it's boosted by the addition of three extra LEDs, which will help with head tracking. Expect more on this over the coming days, as Sony provides a big update on the peripheral to the press and developers alike.
[source polygon.com, via twitter.com]