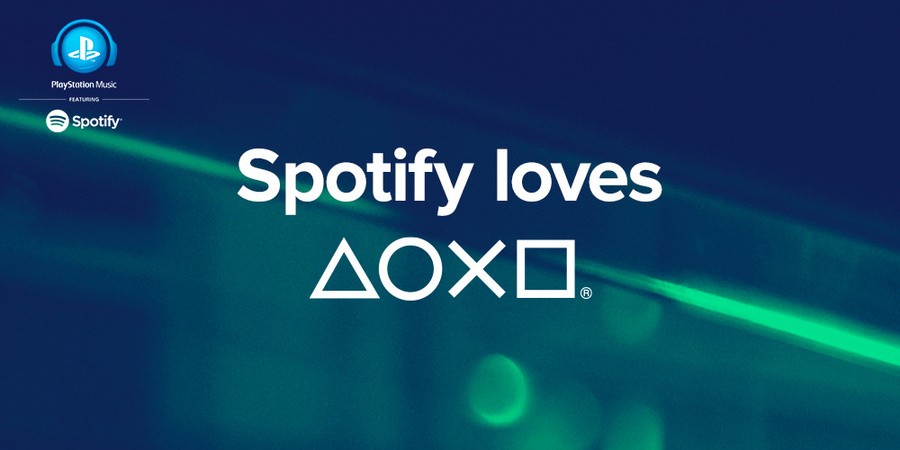 Fans of every artist except Taylor Swift will be able to treat their ears to some premium audio streaming on the PlayStation 4 and PlayStation 3 this year, as Sony has teamed up with Spotify to launch a new PlayStation Music service. This will deploy in 41 markets around the world soon, and will bring with it all 30 million songs and 1.5 billion playlists currently available as part of the digital platform's award-winning offering.
"We know how important music is to our community of gamers, and this partnership combines the best in music with the best in gaming," explained Sony Network Entertainment chief Eric Lempel. "PlayStation Network users will enjoy the convenience of linking your accounts to Spotify, making it easy to sign-up with your existing ID and subscribe to Spotify's Premium service. You can also use Spotify while playing games on the PS4."
As a result of this new initiative, Music Unlimited will shut down on 29th March, though active subscribers will get a free month's service from 28th February through until its closure by way of thanks. Sony's suggesting that there'll be "exclusive" benefits for those who subscribe to Spotify via PlayStation Music, but it's not going into details just yet. Either way, this sounds like an enormous coup for the company.
[source blog.us.playstation.com, via blog.eu.playstation.com]