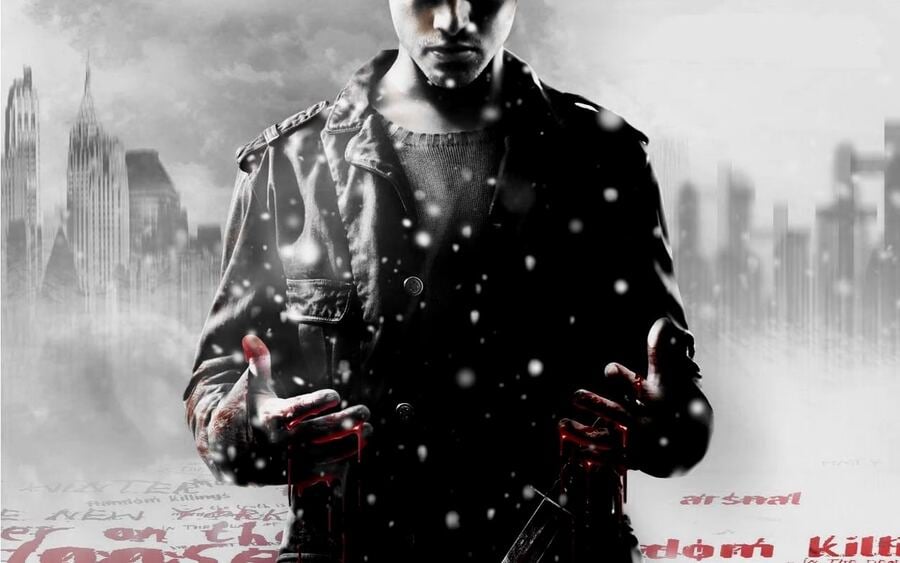 We've been waiting all month for Quantic Dream to announce its January news, but it looks like we may have been looking in the wrong place. While a PlayStation 4 port of Beyond: Two Souls has seemed all but inevitable for some time now, a new website suggests that it may be Fahrenheit (known as Indigo Prophecy overseas) that could be making a comeback.
A link to a website named www.achillingfeeling.com was posted on NeoGAF earlier this evening, which includes a countdown to 28th January. The domain was registered in Paris – which is where the Heavy Rain developer is based – and seems to allude to its PlayStation 2 title's original tagline: "Guilt is a chilling feeling."
Moreover, some of the words used in the background of the teaser page match up with those employed on the game's box. Of course, this is an unexpected curveball, as we were starting to get psyched at the prospect of seeing Ellen Page and Willem Dafoe rendered on next-gen hardware, but we may need to re-tune our expectations depending on what this turns out to be.
Exactly what could the website be referring to, though? A sequel seems unlikely given that director David Cage tends to prefer new stories, but a port from the PS2 to the PS4 would be odd as well. We know that Quantic Dream is working on a next-gen title as part of a three game exclusivity arrangement with Sony, but this is believed to be similar in concept to the Kara demo.
We're stumped. Fortunately, we'll find out exactly what's going on in just over a week's time. Would you be willing to chill out with a Fahrenheit remaster? Keep yourself warm in the comments section below.
[source achillingfeeling.com, via neogaf.com]