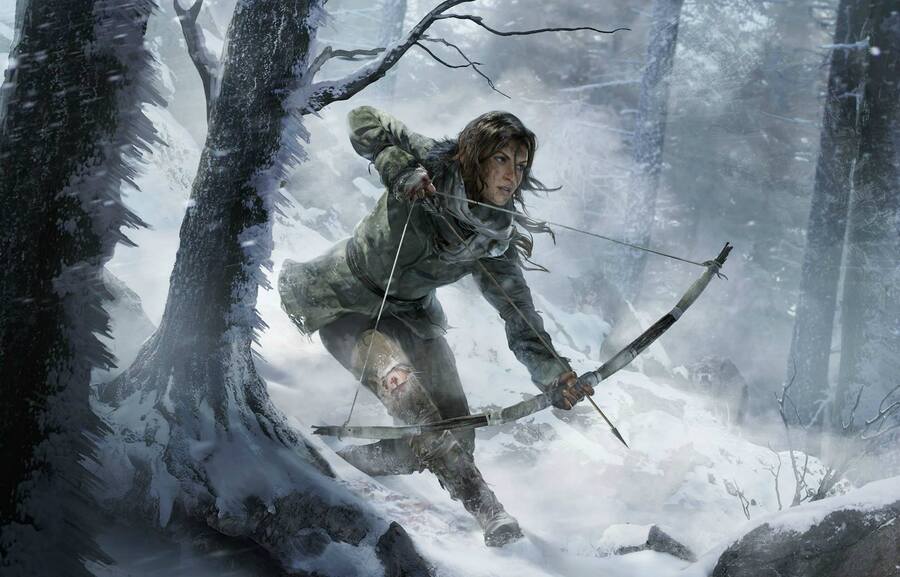 We daresay that that recent Uncharted 4: A Thief's End demo may have prompted you to forget about poor Lara Croft – after all, the recent Tomb Raider reboot, while thoroughly enjoyable, was very derivative of Nathan Drake's primary PlayStation 3 escapades. However, the forthcoming Rise of Tomb Raider has been brought back to the fore this week, with Microsoft revealing that it will be publishing the game.
For those out of the loop, the title was announced as an Xbox exclusive at Gamescom earlier in the year. It later emerged that the Redmond company had been a little crafty with its wording, and that the deal had a "duration", meaning that it would likely hit the PlayStation 4 shortly after its original launch. Confirmation that the Xbox maker itself is publishing the game, though, prompted some to ponder whether it'd secured full exclusivity of the sequel.
That's not the case, according to Square Enix. "Our partnership with Microsoft on Rise of the Tomb Raider does have a duration, but we aren't discussing those details at this time," a spokesperson told Game Informer. That makes sense, because it would be bizarre of the platform holder to stump up some serious cash to lock this down, only to disclose the details of the deal, and convince some people to wait for the inevitable PS4 version in the process.
Either way, it's good to know that this will still almost certainly be coming to Sony's next-gen system – especially seeing as we have Naughty Dog's next title to keep us occupied in the interim. Can you wait for the next Tomb Raider game? Rise up in the comments section below.
[source eurogamer.net, via gameinformer.com, vg247.com]