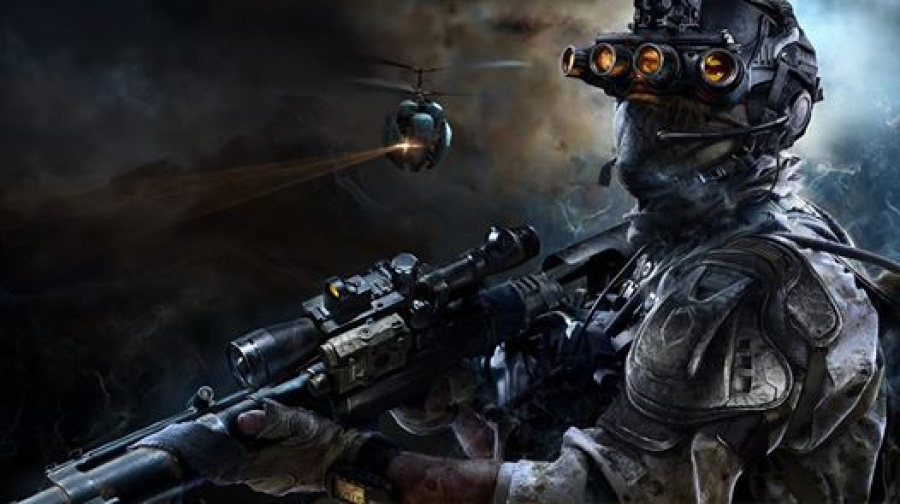 Has there ever been a December quite like this? Typically, the industry is packed up and ready for Christmas right about now, but following Sony's major PlayStation Experience keynote earlier in the month, we're now having to contend with a host of game announcements. Indeed, if yesterday's DmC: Definitive Edition reveal wasn't enough to whet your whistle, CI Games has announced that Sniper: Ghost Warrior 3 is due out on the PlayStation 4 in the first half of 2016.
Not to be confused with the equally good Sniper Elite series, this is the budget first-person shooter brand that actually proved popular on the PlayStation 3. The latest entry will be set in Eastern Europe, and will put you behind the scope of a soldier caught between three different factions. This will apparently pave the way for non-linear, sandbox gameplay, which will allow you to choose how you want to progress. It seems like the studio's done ripping off All Ghillied Up, then.
Interestingly, former Sniper Elite V2 lead Steve Hart has been headhunted to front this project, while former Marine Paul B. Robinson will also be involved in the production. Despite being a bit of a cheap and cheerful alternative to Call of Duty, this property has shifted 5.5 million units to date, making it a sleeper success. It sounds like the developer's aiming to up the ante with this threequel, too. "We're fully committed to creating a AAA franchise," boss Marek Tyminski said.
Let's hope for the future of the firm's sake that it's on point, eh?
[source eurogamer.net]