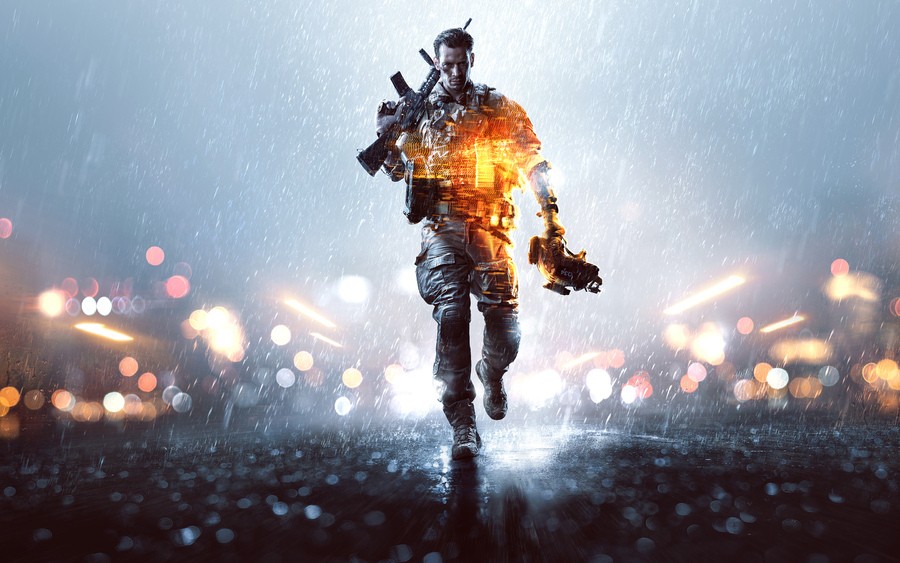 When Battlefield 4 went toe-to-toe with Call of Duty: Ghosts late last year, EA's offering was found somewhat wanting. While the game's multiplayer mode was a revelation — with "emergent" gameplay and rapidly changing arenas — the title was blighted by issues which prevented players from enjoying it as much as they could have done.
Speaking to Eurogamer, EA's Andrew Wilson has addressed the situation, stating that while EA and developer DICE both found it "unacceptable", neither would adopt the safe route to market — an apparent dig at rival Activision's 2014 Call of Duty offering, which arguably did little to push the series forward:
For me, the situation we had was unacceptable. For the team it was unacceptable. We have worked tirelessly since then to make sure the gameplay experience got to where it absolutely should have been at launch and we're focused on that and we continue to deliver value to that player base.
But when you do things like that you can never guarantee. It would be disingenuous for me to sit here and say, 'we will never have an issue again,' because that would mean we were never going to push the boundaries again. And I don't want to be that company. I want to be a company that pushes to lead and innovate and be creative. But you can start to do things that give you a better handle and a better view about what the potential challenges might be.

You could go down the really conservative path, which some people did in the industry, and your game didn't have any of those problems, but you also got the feedback of, it just feels the same as it used to. Or, you could push the boundaries and end up in the situation we ended up in. Neither is good. But I would like to be in the company pushing the boundaries.
EA and DICE are no doubt trying to calm fears that Battlefield: Hardline — the next game in the franchise — won't suffer from the same problems that its forerunner did. Speaking in the same interview, DICE boss Karl-Magnus Troedsson was keen to stress that the company is in a much better position with Hardline, which is being developed alongside Dead Space studio Visceral:
...we are in such a good position right now. Battlefield 4 is stable. It's a good experience. All those fixes are going straight into Hardline. Most of them are already in there. We have a lot of people still working on BF4. Everything is going in the right direction here. But yes we absolutely have this as a focus for us. Launching this game needs to be different than BF4.
Were you one of the many people who felt burned by Battlefield 4's launch problems? Has your experience with the game influenced your purchasing decision on Battlefield: Hardline? Unload a full clip in the comments section to let us know.
[source eurogamer.net]