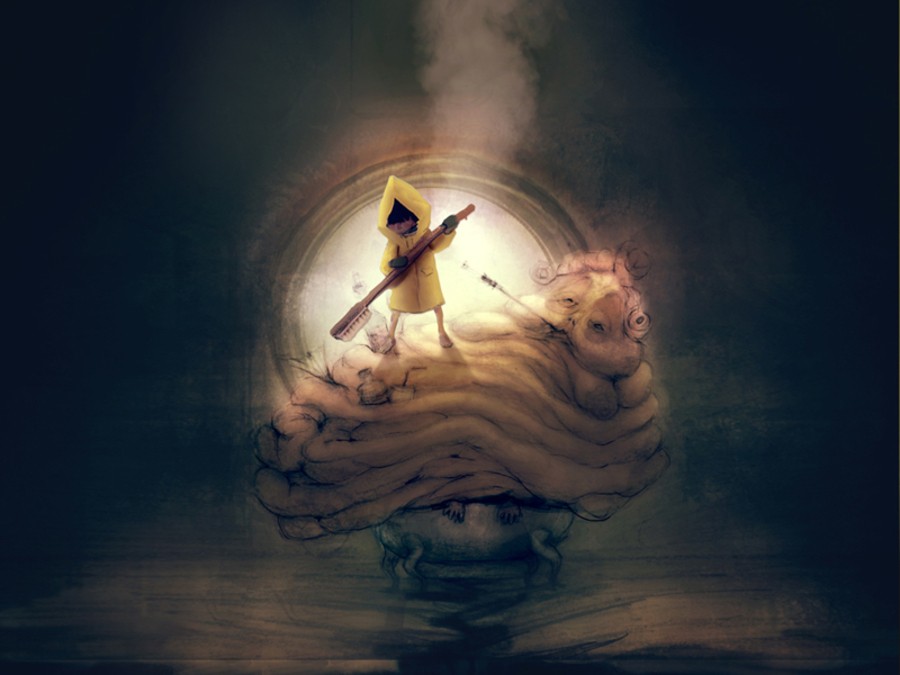 Remember LittleBigPlanet Vita? Well, the studio behind that delightful romp has just announced a new game for the PlayStation 4, and it looks to be a goer. Titled Hunger, the game follows the adventures of a nine-year-old girl named Six. The Spirited Away-esque storyline sees our heroine stolen from her home, and forced to work in The Maw, an underwater resort for the genteel crowd.
According to the developer's website, the title is a "third-person 3D action adventure game with stealth and exploration elements", which will see us catch a "glimpse at the corrupt heart of modern happiness". However, all that we have to go on right now is concept art – but what concept art it is. Drab, dreary, and utterly delicious, the images definitely have our indie senses tingling. If the Swedish studio can get the full experience to look half as good, we'll be laughing.
At the moment, the title is only set to release on the PS4, but we wouldn't be terribly surprised if it found its way onto the Vita eventually – after all, the good ones always do. What do you make of these fresh new images? Have they piqued your interest? Tell us some maw in the comments section below.
[source tarsier.se]