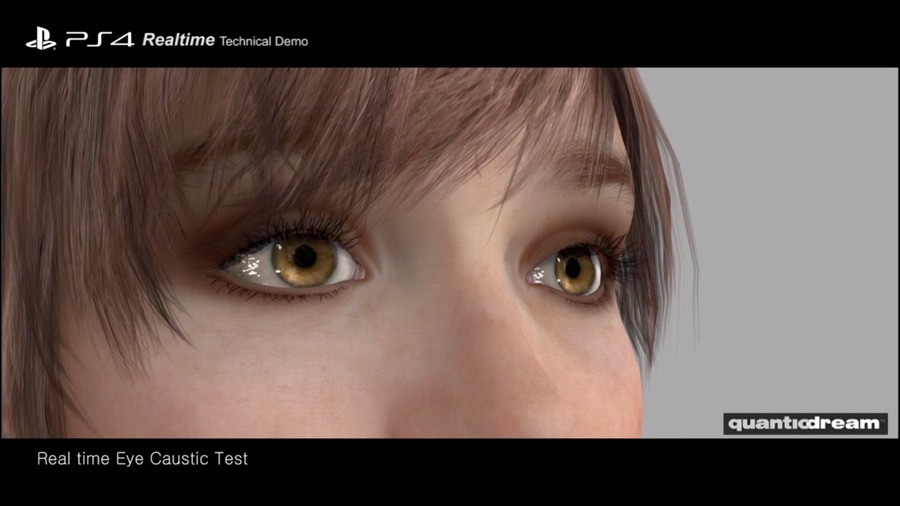 The Last of Us creator Naughty Dog has already caught the PlayStation 4 port bug, and we suspect that it's only a matter of time before others follow in its footsteps. One such title that we'd love to see enhanced for Sony's next-gen machine is Beyond: Two Souls – a release that undoubtedly had flaws, but still attempted some interesting things from both a narrative and presentation perspective.
And the chances of that actually happening are increasing by the day. A demo reel uploaded by ex-Quantic Dream employee Hoya Lee reveals that the French studio did create a version of protagonist Jodie Holmes' character model for the super machine. The heroine was, of course, based upon the likeness of Hollywood actress Ellen Page, and you can see various different shots of the virtual incarnation's eyes and hair embedded within this article.
According to his resume, Lee also worked on the Parisian outfit's currently unannounced next-gen title, before joining Ready at Dawn at the start of this year. Presumably, he's been recruited to help add the finishing touches to upcoming exclusive The Order: 1886. You can check out his demo reel through here, which also includes information on The Dark Sorcerer cinematic showcased at E3 last year.
Would you be willing to take a second trip through Beyond: Two Souls' murky otherworld? Post your best Willem Dafoe impressions in the comments section below.
[source vimeo.com, via neogaf.com, neogaf.com]