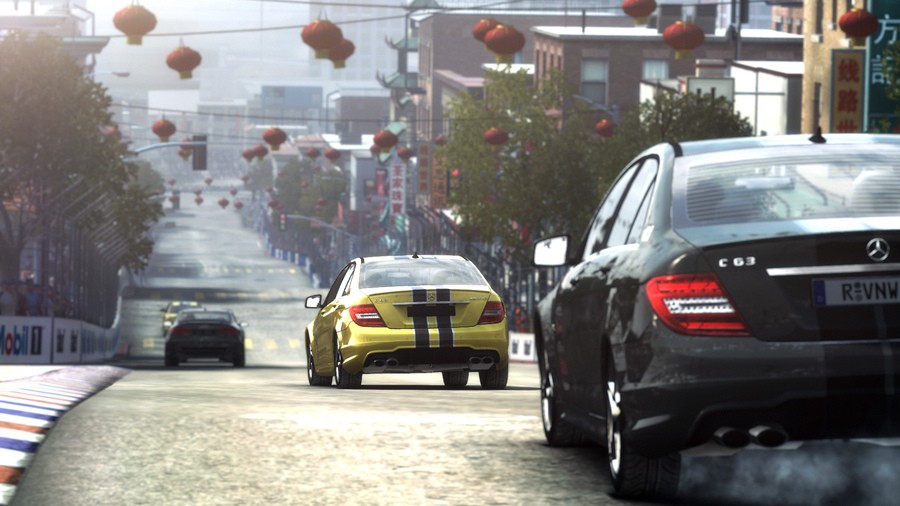 Strange spin-off Borderlands: The Pre-Sequel will not be the only major release to skip the PlayStation 4 this year, as Codemasters has confirmed that GRID Autosport will also steer away from Sony's next-gen system. Due out on 27th June – seriously – the new PlayStation 3 title aims to put an emphasis back on motorsport following the mixed response to last year's disappointing GRID 2.
However, it won't right those wrongs on the Japanese giant's latest console. "We're working really hard on our next-gen Ego engine right now – and when we roll it out, we want it to be the best racing engine out there," producer Clive Moody told Eurogamer.net. "That takes time, and it's not as if we haven't been working on it for some time. It wasn't really where we wanted it to be, I don't think, to produce what I would class as a truly competitive next-gen game coming out in the window that we're coming out."
The developer added that he doesn't believe that the majority of the franchise's fans are ready to saddle up with new systems just yet anyway. "It was one of the first questions we asked them: what about next-gen? When are you planning to upgrade? And no one in the room had any urgency to move on to those new consoles."
So what of the game itself, then? As already alluded, there will be a greater focus on more authentic motorsport, from F3 to IndyCar and everything in between. The cockpit cam – a controversial oversight in its predecessor – will make a comeback, as will the racing team focused campaign, which sees you attempting to recruit sponsors and team mates as you progress. The title's debut trailer is embedded below, but you can read lots more about the release through here.
Are you interested in more motorsport on your PS3, or are you disappointed that this is careering past your brand new console? Start your engines in the comments section below.
[source eurogamer.net]