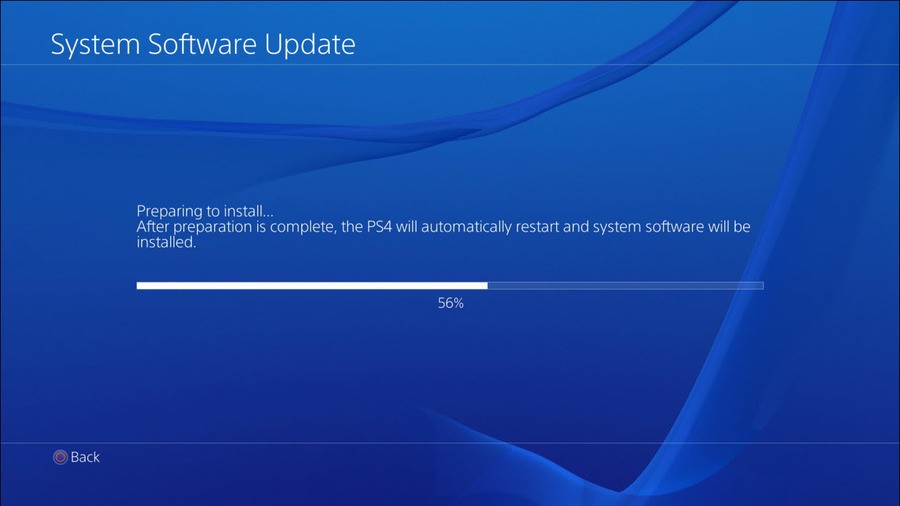 We've covered the PlayStation 4's hotly anticipated v1.70 firmware update in great detail over the past few months, but a lot of the information that we've uploaded has centred on the headline features such as video editing suite SHAREfactory and the oft-requested pre-load functionality. Fortunately, the platform holder has just released a full list of patch notes for the upgraded system software, and it includes a handful of unexpected features.
For starters, the refresh will make it easier for you to find people to play with by allowing you to search the 'Friends-of-Friends' section of a user's profile, view mutual buddies, and accept requests directly from the Friends list. You'll also be able to type using the DualShock 4's touchpad, as well as sort your Trophies by rarity. If that wasn't enough, the update will add new voice commands, allowing you to boot up even more apps with your mouth.
If you're not so keen on sharing your credit card information with Sony, then PayPal support has been added to the PlayStation Store, while PlayStation Plus subscribers will be highlighted with a new icon across the entire user interface. Lastly, if you're also a Music Unlimited member, you'll now be able to tell the world about your favourite songs by tapping the share button. Best not use that while enjoying B*Witched's back catalogue, though.
We've included the full roster of patch notes below. Which features are you most looking forward to testing out for yourself? Remember to leave your PS4 in standby mode overnight if you want to minimise the disruption caused by this update, and don't forget to share your thoughts on the refresh once you've had a chance to check it out.
PS4 Firmware Update v1.70
Automatic Pre-download: No more waiting until after a game is released to start downloading select pre-ordered games from PlayStation Store. This new feature allows you to get to your games faster by automatically downloading select pre-ordered games up to several days in advance of the release, so that it's ready to play as soon as the game is released on launch day. There's also a countdown timer prior to the release of the game so you'll know how soon your game will be available for you to start playing.
Option to Disable HDCP for Games: This highly requested feature will allow you to have the option to turn off HDCP for games so you can capture longer gameplay sessions directly from your HDMI output and export them elsewhere.
USB Export Option for Captured Gameplay: It's now even easier to show off your heroic gaming moments and the SHAREfactory videos you create with the world using this feature to export your videos and screenshots to a USB drive. Just click on the DUALSHOCK 4 SHARE button, save your gameplay on a USB drive, and then share your proudest achievements on other social networks and other video platforms.
Live Broadcasting in HD and Archiving Support: We've increased the resolution for live broadcasts so you and your friends can watch games livestreamed in 720p HD. You can also archive your broadcasts on Twitch or Ustream and watch them again later.
New SHARE Options: We've got a number of new SHARE settings that will give you better control of what you want to share with your friends. Here is what you can look forward to:
Change the default gameplay recording time in the SHARE menu under Video Clip Settings.
Save only the video clips and screenshots you want by selecting Upload Screenshots or Upload Video Clips for each capture. Also upload video clips and screenshots during your live gameplay broadcasts.
Select specific Facebook audiences to share each video or screenshot with.
New DUALSHOCK 4 Options: New light bar settings have been added for DUALSHOCK 4, allowing you to change it to Bright, Medium or Dim in the Settings menu. The touchpad has also been updated, allowing you to navigate the on-screen keyboard using the DUALSHOCK 4 touchpad.
New Friends Options: It's now easier to find Friends and send requests with the ability to search Friends-of-Friends, view Mutual Friends on another user's profile, and accept Friend requests directly from the Friends list.
New Trophies Sort Option: You can now sort Trophies by rarity in the Options menu.
PlayStation Store Payment Support: Similar to PS3, we're introducing Alternative Payment Methods (APMs) for PS4 for content purchased on PS Store, starting with PayPal support.
More PlayStation Camera Commands: More voice commands are added to PlayStation Camera, allowing you to launch the apps installed on your PS4 with the sound of your voice.
New PlayStation Plus Icon: For Plus members, you'll now have the PS Plus icon appear next to your SEN ID on the login screen, home screen and other areas across the PS4 system's sleek user interface.
Music Unlimited SHARE Options: With a Music Unlimited subscription, you can easily share your favorite songs with your friends by pressing the SHARE button on your DUALSHOCK 4.
[source blog.us.playstation.com]