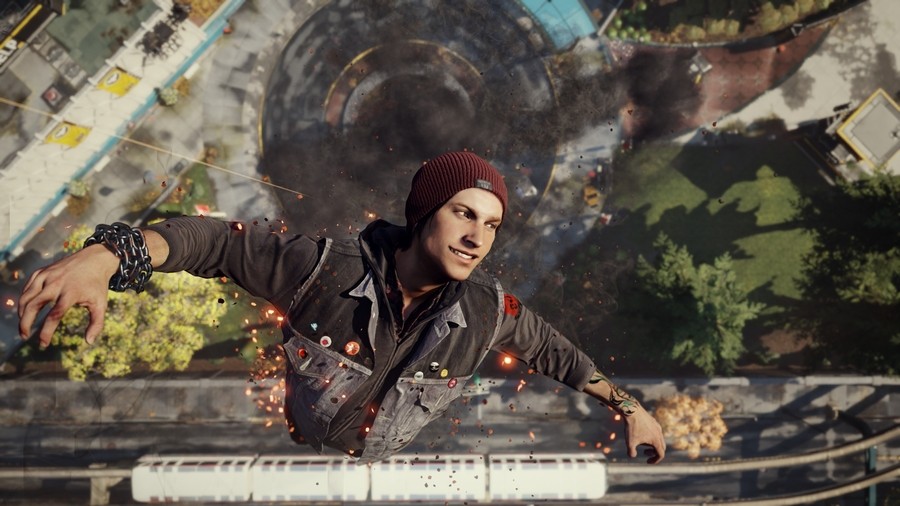 It's probably fair to say that inFAMOUS: Second Son is the most anticipated PlayStation 4 title at the moment. Sucker Punch's smoky superhero excursion not only looks the part, but it appears to maintain the slick traversal and varied combat of its predecessors. And according to SCEA boss Jack Tretton, the upcoming next generation release will blow you away.
"I'm extremely excited about Second Son," he said on the latest episode of the PlayStation Blogcast. "I think that inFAMOUS is just a great franchise. It's really going to blow people away in terms of what it can do on the PS4." The executive also spent a moment talking about Uncharted PS4 and Destiny, noting that both games are going to be incredible.
You'll be taking control of Delsin Rowe from 21st March, while Bungie's ambitious first-person shooter will follow on 9th September. There's no word on when Nathan Drake's next adventure will deploy, but Naughty Dog has been hinting that it has a huge year ahead of it. All we want for Christmas 2014 is an evening with Elena and Chloe.
[source blog.us.playstation.com]