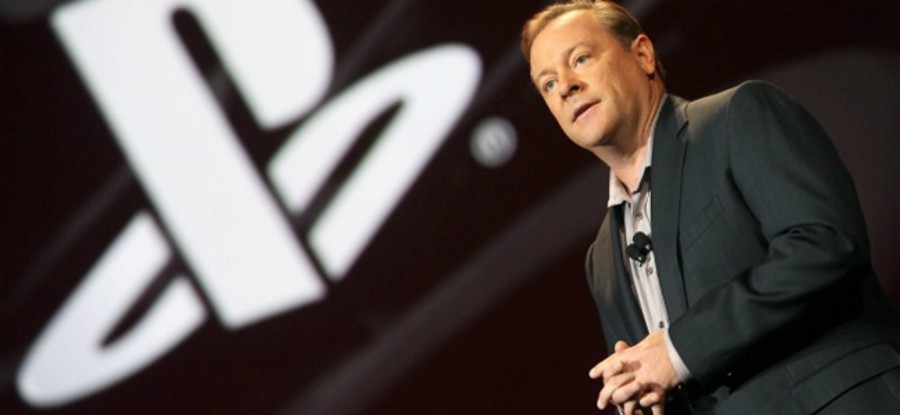 This year's E3 was very special for PlayStation. Despite dominating the industry with the PSone and the PlayStation 2, the company has assumed the role of an underdog at times during this generation. While the PlayStation 3 has played host to some phenomenal games – and posted some impressive sales figures in the process – there's never really been daylight between the current flagship console and the Xbox 360. But with a series of knockout blows during its media briefing on Monday, the company really stunned its closest competitor, putting it in a promising position prior to the PlayStation 4's launch later in 2013. And yet, in spite of a positive showing, there's one area that we'd like the Japanese giant to address before it returns to Los Angeles in twelve month's time.
And that's the importance of presentation. These annual keynotes are big budget affairs, with unthinkable sums of cash invested into fancy pyrotechnics, light shows, and cinema screens. But despite the briefings being broadcast to millions of viewers on the Internet – and, in Microsoft's case, on live television – Sony frequently slips into corporate mode. It's gotten better about this over the years – you're showing your age if you can remember the times when it used to dedicate almost a quarter of an hour to sales figures – but it still struggles to match the breakneck pace of Microsoft's glossy presentations.
While a poor keynote will be judged as such no matter how slick the production values, a truly strong lineup can be elevated by great pacing and a confidence in your products that doesn't demand words. We frequently come back to it, but one of the greatest moments in recent PlayStation press conference history came at E3 2012, when Sony showed God of War: Ascension and The Last of Us in quick succession. There was no pause for words from SCEA executive Jack Tretton – the platform holder simply showed both games back to back. And it felt like a statement of intent from the company; it knew that the titles were incredible, and so it didn't need to say anything at all. Microsoft pretty much did this consistently during its own 90 minute presentation.
Whether the titles for the Xbox One appealed to you or not, it was pretty impressive the manner in which it bookended live gameplay demonstrations with trailers. It was really breakneck stuff from the Redmond-based firm – and it's nothing unusual for the organisation. Regardless of the implications that "TV, TV, TV" had on its next generation console's unveiling, its entertainment-focused offering was similarly swift, and moved along at a compelling pace. And it's something that Sony really needs to imitate.
There's nothing wrong with bringing developers and executives out on stage to talk about their products. We like SCEA president Jack Tretton, and it was certainly nice to see Worldwide Studios gaffer Shuhei Yoshida onstage during this year's PlayStation briefing. But both figures had a tendency to talk too much – and it resulted in the conference starting with a desperately lethargic pace. The fact that Microsoft's briefing is annually broadcast live on television may have implications behind these decisions, but there's nothing to stop Sony from stealing its format. After all, as we mentioned earlier, millions of people watch these press conferences online – and we can guarantee that they don't tune into see their favourite suits chat branding and ecosystems. There's plenty of time for corporate speak in closed door meetings with retail partners and shareholders. E3 briefings have very much become as much about the fans as they are the media.
And Sony seems to recognise that by giving its most passionate followers front-row seats, and even directly talking to the consumer on the subject of topics such as DRM. But it just needs to nail that final third, and throw the sales pitches out of the window. The games almost always speak for themselves, and while we understand that Tretton needs to take to the stage to anchor the whole event, we can do without the soliloquies and monologues in 2014. The platform holder's listened to every other piece of feedback tossed at it over the past six months, so let's hope that it takes this one on board too. Let's have a slighter smoother presentation next year, please.
---
Were you happy with the pacing of Sony's press conference this year, or do you still think that there's room for improvement? Do you actually like hearing from Jack Tretton and crew, or would you rather it let the games do the talking? Let us know in the comments section below.