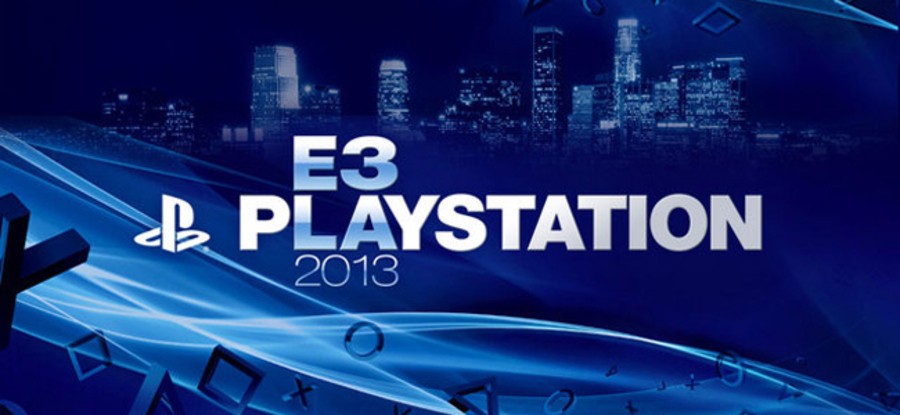 In a little over ten days, the gaming industry will descend on Los Angeles for this year's E3 – the most important exposition in interactive entertainment. While the convention itself is undeniably the hottest attraction – quite literally, or so we're told – it's the pre-show press conferences that ordinarily bring the biggest surprises. With new consoles on the horizon, this year's round of corporate back patting looks poised to be most important in excess of a half decade. But as Sony and Microsoft prepare for a console clash of the titans, what does the Japanese giant need to do to ensure that its press conference delivers without a hitch?
Do put the spotlight on PlayStation 4 games
Sony's billed the PS4 as a system for gamers and it's absolutely imperative that it maintains that narrative at E3. The word coming out of Microsoft's camp in the wake of last week's blunderous Xbox One unveiling is that it will be targeting the core market hard during its 90 minute presentation, and we expect the company to deliver. But there's absolutely no reason why the PlayStation maker can't match its closest competitor toe to toe in this area, as long as it doesn't do something silly and start talking about entertainment experiences and Netflix. There'll be plenty of opportunity for that in the run up to launch.
In truth, we're expecting some big next generation content from the platform holder. Killzone: Shadow Fall, DriveClub, inFAMOUS: Second Son, and Knack are all certain to factor, but we reckon that the firm will have a lot more to offer than those four games. It strikes us that this is a do or die year for The Last Guardian, and Square Enix is also rumoured to be revealing Final Fantasy XV (formerly known as Final Fantasy Versus XIII). We already know that Bungie will be demonstrating Destiny on stage, and we wouldn't be surprised if either Watch Dogs or Assassin's Creed IV: Black Flag showed up too. But Sony needs to unload everything that it has: Uncharted 4, The Order: 1886, and more. Honestly, the more game announcements, the better.
But don't spend time on family friendly titles
There's nothing wrong with motion controls and casual games. We're big fans of Sports Champions and adore the PlayStation Move more than most – but there's a time and a place for everything. Last year, Sony completely killed the pace of its press conference by demonstrating Wonderbook: Book of Spells in between a cavalcade of big PlayStation 3 titles. The move actually secured the platform holder a slew of mainstream press coverage, but any benefits were severely undone by the online backlash to the reveal. The manufacturer needs to understand that no matter how important these titles are, there's no room for them in a livestreamed press conference.
We're sure that the PS4 – along with the PS3 and Vita – will have plenty of these types of releases in the pipeline (Invizimals: The Alliance immediately springs to mind), but the company simply must restrict any family titles to montages at most. The firm can ensure that the media sees the games by inviting them to closed door sessions and ensuring that they're playable on the show floor. But for the main press conference, if the platform holder wants to maintain the gamer friendly moniker that's served it so well over the past few months, it must keep these titles out of the spotlight during its pre-show briefing.
Do share the limelight with the PS3 and Vita
It's fairly obvious that the PS4 will be the star attraction during Sony's press conference, but that doesn't mean that its existing platforms should get overlooked. With the likes of Gran Turismo 6 and Beyond: Two Souls right around the corner – and The Last of Us just days away from release at the time of the event – we think that it's important that the manufacturer spends a moment to reiterate the ongoing relevance of its current console. We're not expecting many new announcements, but a montage certainly wouldn't hurt in this area.
As for the Vita, we think that it's important that the company gives the handheld some airtime to prove that it hasn't forgotten about the machine. Time will be of the essence, but there's no reason why the organisation can't roll off several big game announcements and trailers in fifteen minutes or so. With Soul Sacrifice already on store shelves, there are only really three tent pole first-party titles announced for the fledgling system – Freedom Wars, Killzone: Mercenary, and Tearaway – so the firm needs to make a commitment to the console in a big way. A new title from Sony Bend as well as a Gravity Rush successor would be ideal.
Don't talk too much
One area in which Sony's press conferences frequently fall apart is their emphasis on lengthy introductions and public relations spiel. Microsoft almost always makes better use of its stage time by cutting out the crud and getting straight into the action. Dimmed lights and a big game demonstration will always make a bigger impact than anything Jack Tretton has to say about the popularity of the PlayStation brand. We understand that dialogue is necessary, but the company needs to treat its briefing like a rock concert – the most powerful moment at its presentation last year came when it showed The Last of Us and God of War: Ascension in quick succession without any breaks for talking apart from the odd mention of a game title or a release date.
And trimming the fat from its press conference will give it so much more time. With three platforms to cover, in addition to the unveiling of a piece of hardware, it's going to have to be exact with its scheduling, and there just won't be the opportunity for too much chatter. If it's planning on culling some trailers in order to fit in more words, then it really needs to reconsider. A video or demonstration of a game – no matter the scale – will always have a bigger impact than anything an understandably nervous mouthpiece has to say. Let the quality content do the talking, and keep it coming in a breathless cadence.
But do show plenty of live demonstrations
The balance between these last two points is paramount. While we think that it's extremely important that Sony cuts chitchat down to an absolute minimum, we reckon that it's equally imperative that the platform holder puts its biggest developers on stage and plays as many games live as possible. Trailers are great, but if a title's far enough into development, there's no reason why it shouldn't be getting a short playthrough. We think that inFAMOUS: Second Son and DriveClub are absolute locks in this department, but we sincerely hope that the company has a lot more content to show than those two titles.
In the case of speculated (but oft delayed) releases such as The Last Guardian and Final Fantasy XV, proving that they are legitimate products may be essential. The re-announcement of Team ICO's first-party exclusive will garner attention in whatever guise it's shown, but in order to avoid jokes regarding its development status, it's important that the company proves that the adventure's an actual game after over four years of delays. Bringing legendary director Fumito Ueda onstage and putting a DualShock 4 in his hands will help to quell scepticism should the hotly anticipated exclusive make an appearance at all. And the same applies to the next iteration in Square Enix's enormous JRPG series.
---
Are there any other things that you think that Sony must abide to during its E3 press conference? Do you disagree with any of the above points? Let us know in the comments section below.
Which of the following do you think that Sony most needs to do at E3? (50 votes)
Put an emphasis on quality PS4 games
42%
Avoid any casual or motion control titles
8%
Share the spotlight with the PS3 and Vita
22%
Keep any talking segments clear and concise
12%
Show lots of content live on the stage
16%
Please login to vote in this poll.