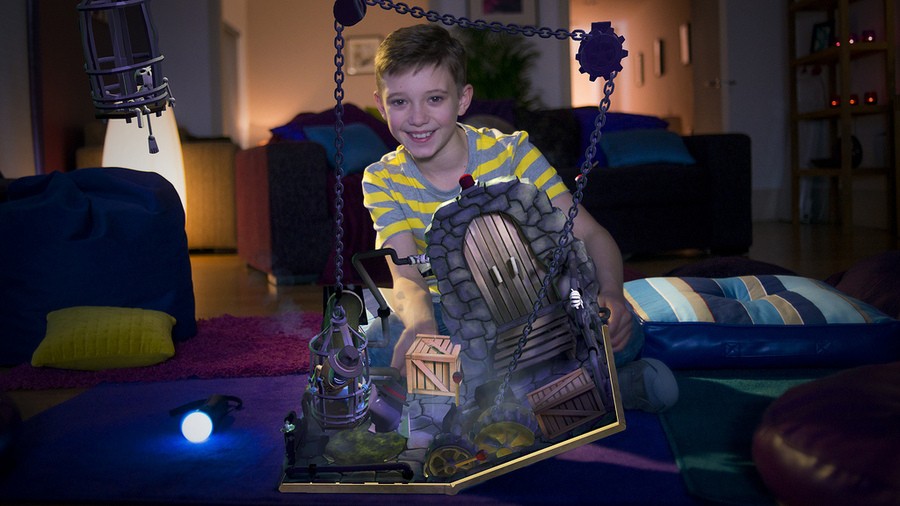 Wonderbook may not be everyone's idea of a good time, but Moonbot Studios' upcoming detective adventure Wonderbook: Diggs Nightcrawler sounds legitimately awesome. The title – which is due out on 29th May in Europe and later this year in North America – puts you in control of a detective bookworm who's sent on a dark journey through the depths of literature. Along the way, you'll encounter fictional characters such as Little Bo Beep, Itsy Bitsy Spider, and Humpty Dumpty.
Much like last year's underrated Wonderbook: Book of Spells, the game uses a combination of augmented reality and the PlayStation Move motion controller to concoct an interactive story experience. "Being Wonderbook, this is no ordinary hardcover," explained senior producer Nathan Baseley on the PlayStation Blog. "It is your controller, as you tilt, rotate, and turn the pages to help Diggs get the bottom of Humpty's downfall."
You can check out a behind-the-scenes interview with Moonbot Studios in the space below. Are you looking forward to this? Let us know in the comments section.
[source blog.eu.playstation.com, via blog.us.playstation.com]