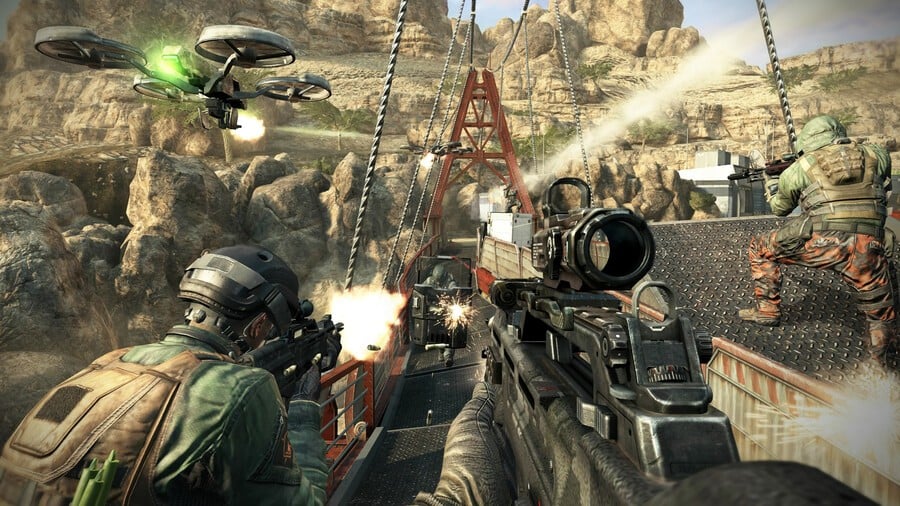 Call of Duty: Black Ops 2 may have managed to stave off the dreaded online pass – but the lure of microtransactions has proved too much for the title to resist. Activision has confirmed that the first-person shooter will be upgraded with a slew of small items in the coming weeks, which will allow you to further customise your game.
For approximately $1.99, you'll be able to unlock ten more Create-a-Class slots for emblems, films, and screenshots. Meanwhile, for roughly $0.99 per region, you'll get a few new Flags of the World calling cards. Finally, Personalisation Packs will let you customise your weapon, calling card, and reticule for around $1.99. Examples include the, er, bacon skin pictured through here.
If you're angered by the addition of microtransactions, then you should probably know that Activision is also giving away the Nuketown 2025 map to those that didn't pre-order the game. As per Microsoft's exclusivity contract, there's no word on when this content will come to the PlayStation 3. We suspect that you won't have to wait too long, though.
[source oneofswords.com]