What are all Locker Codes in NBA 2K22? If you're hoping to make the most of NBA 2K22's MyTeam mode, then you'll want to keep an eye out for new Locker Codes. These Locker Codes, when entered, will reward you with brand new Packs, Tokens, Players, MT, and more — including, sometimes, VC (See Also: How to Earn VC without Spending Money) — helping you to build an unstoppable MyTeam. Each week, 2K Sports makes new Locker Codes available, and as part of our NBA 2K22 guide, we'll be keeping this page of all Locker Codes updated all year long.
NBA 2K22: All Locker Codes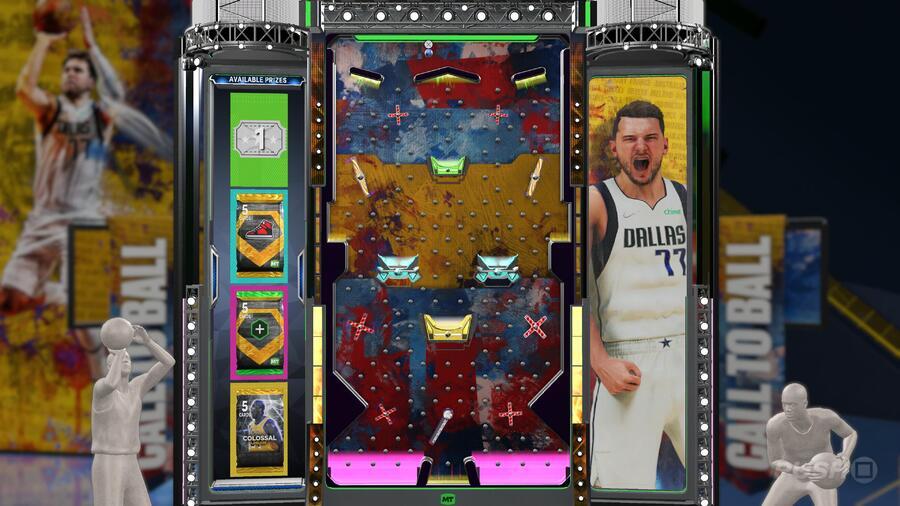 Below is a list of all Locker Codes in NBA 2K22 that are currently available. You'll find each Locker Code listed alongside its potential rewards and expiry date. You'll need to enter the Locker Code before the listed expiry date in order for it to be valid. We'll be updating this page with all Locker Codes in NBA 2K22 all year long, so be sure to bookmark it and check back regularly for the latest updates.
Locker Code
Reward
Expiry Date
FOREVER-CODE-FROM-ASK-A-DEV

50 Tokens
Hall of Fame Badge
Diamond Contract
Diamond Shoe
Zero Gravity Deluxe Pack

N/A
NEW-ROOKIES-IN-MYTEAM
30th June, 2022
S7-RETURN-OF-HEROES-SUPER-PACK

Fearless Pack
Galactic Pack
Unfazed Pack
Gamma Pack
Origin Pack
NEXT Pack

3rd July, 2022
NBA 2K22: What Are Locker Codes?
NBA 2K22 Locker Codes are text-based codes that can be entered into the game for the chance to win MyTeam rewards such as Packs, Tokens, Players, MT, and much more. There are new Locker Codes released each week, with every Locker Code offering a different selection of potential prizes. If you don't want to spend money while playing NBA 2K22, then this can be a great way to add free players and items to your team.
NBA 2K22: How to Redeem Locker Codes
If you want to know how to redeem Locker Codes in NBA 2K22, we're here to help. From the MyTeam main menu, select Home > MyTeam Community Hub > Locker Code. Enter one of the Locker Codes from the table above and then Drop the Ball or choose your card to unlock your reward.
If you're playing MyCareer then you can also enter Locker Codes from the City or Neighborhood menu. Just push the Options button and select Options/Quit > Locker Codes. Enter one of the Locker Codes from the table above for an opportunity to unlock your rewards.
---
How many of all Locker Codes in NBA 2K22 have you redeemed, and what are your best rewards so far? Check out our NBA 2K22 guide, and take a look at our Best Builds for MyPlayer and MyCareer.