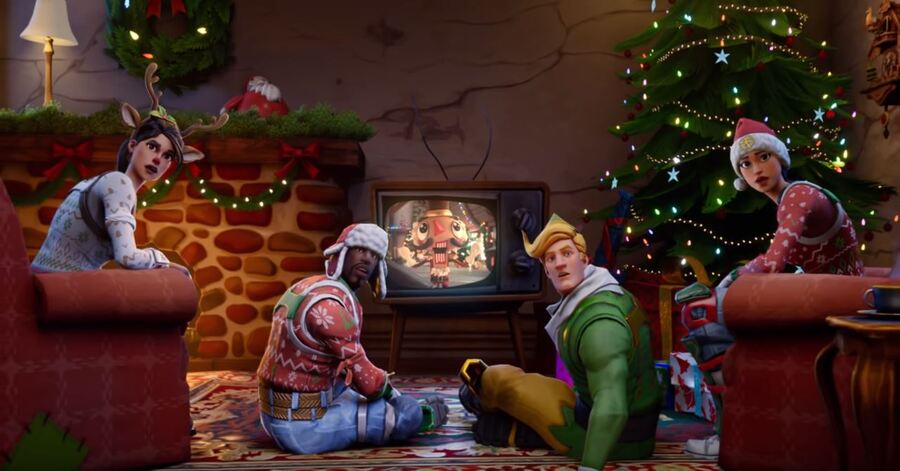 Morning everyone, and a very Merry Christmas to all of you! The dates have fallen perfectly this year, meaning we can convene for our regularly scheduled WAYP on Xmas Day — thank the Calendar Gods for such a convenience. We've got a bumper issue lined up today, so let's get to it.
Sammy Barker, Editor
Merry Christmas! I'm fighting the temptation to replay The Witcher 3: Wild Hunt following Season 2 of the television show, and it's not proving easy. I know there's several newer titles I should be playing instead, and am already several hours into Sherlock Holmes: Chapter One. This, along with games like Marvel's Guardians of the Galaxy, are my priority at the moment.
Robert Ramsey, Deputy Editor
I've almost got too much to play through this Christmas! I'll be making a start on Marvel's Guardians of the Galaxy at some point, but I'm also tempted to begin a very cosy playthrough of Dragon Quest XI S. There's just something that feels right about playing a turn based JRPG over the holidays.
Stephen Tailby, Associate Editor
I don't know how much PS5 time I'll have this Christmas, but I'm planning on picking up a couple of games in the sale. I'm super curious to try Among Us, while Katamari Damacy Reroll and Castlevania Requiem have been waiting patiently in my basket. Here's hoping for a couple of lazy days playing all of those. Happy holidays!
Liam Croft, Assistant Editor
I bought F.I.S.T.: Forged in Shadow Torch in the big PS Store January sale, so I intend to check that out at some point soon. Whether that'll actually happen on Christmas Day, though, I don't really know. Because, you know, it's Christmas Day. I'll play it soon.
Jade Sayers, Reviewer
It's a strict rule in my household that TVs are banned on Christmas Day and Boxing Day, so any gaming I do this weekend will be severely limited and in short bursts. I'm hopeful I'll be able to sneak in some time on my PS Vita at least, where I'm still ploughing through Persona 4 Golden in my never-ending quest for the Platinum. It's nice to spend Christmas with old friends after all!
Jamie O'Neill, Reviewer
Ratchet & Clank: Rift Apart felt like Christmas came early back in June, so I'll unwrap Insomniac Games' gift again to celebrate the PlayStation Blog voting it as PS5 Game of the Year earlier this week. Have a wonderful Christmas Day, Push Square!
Ollie Reynolds, Reviewer
Not a lot for me this weekend, for rather obvious reasons. I've no doubt that we'll be breaking out one of the Jackbox Party Packs on the PS5 at some point; it's simply not Christmas without a bit of Quiplash for the Reynolds clan. Otherwise, I recently restarted Death Stranding, so if I can fit that in somewhere, then I'll box off a couple of deliveries. Merry Christmas to all — and if you don't celebrate it, have a lovely weekend!
---
Merry Christmas, everyone! As always, let us know what you'll be playing over the holiday break in the comments section below, and have a wonderful day.