The annual Push Square Towers tradition is back, as we sit down our scribes and pester them once more for their five favourite PlayStation games of the year. With such a strong assortment of software in 2018, it's always tough deciding upon the cream of the crop. We told Victor we'd take away his ban hammer if he didn't send us his list.
Now except for a few hours on Monster Hunter Tri on the Wii I never played a Monster Hunter game before. That all changed a few months ago when some friends talked me into getting Monster Hunter: World. Instantly I was hooked. The music, the world itself, and, of course, the gameplay. So far I have put over 200 hours into this great game, creating some memorable gaming moments which is why this is my Fifth Choice.
If there was an award for surprise game hit of 2018, A Way Out would get my vote. I have always enjoyed the buddy flick and that's what this game remind me of. I played this one with my son and couldn't put it down till the end. As we progressed we found ourselves discussing to each other how to proceed through each of the tasks we had to do. Throw in an atmosphere that felt like it came from the 1970s, great characters, and a great ending that I couldn't guess and it's easy to see why this game comes in at number four.
Now I know there has been a bit of controversy concerning this game but honestly I play this game for the multiplayer and in that regard this game does not disappoint. With the improved time to kill over Battlefield 1 and the building mechanics they added to each class I feel like there are so many options to help my squad to victory. I also enjoy the variety of maps Battlefield V has to offer with each one feeling like I am in a grand battle during WWII. Controversy aside I'd say it's the best Battlefield since Battlefield 3.
Like most this was my most anticipated game for 2018. I grew up watching the Spider-Man cartoons, enjoyed the Raimi trilogy, but to actually be Spider-Man swinging around NYC taking on the likes of Kingpin and such is a dream come true. The open world nature was great to albeit limited to Manhattan but the mechanics were top notch and the story wasn't too shabby either. This game is must play for any PS4 owner Spider-Man fan or not.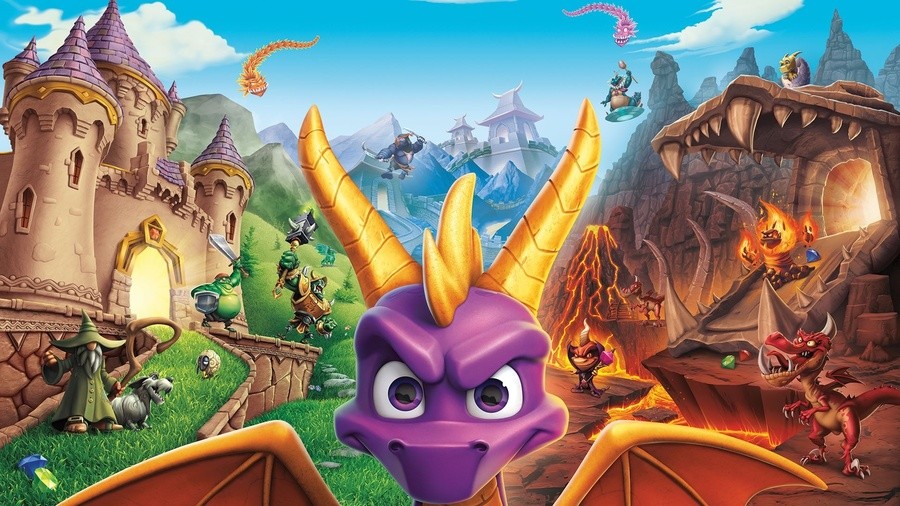 For me Spyro is PlayStation. So many fond memories playing Spyro on the original PlayStation and all of them came back playing this trilogy. The colourful updated graphics were perfect, the music put a smile on my face, and whenever I play this game I am a teenager all over again. I will admit I was scared when they announced the remake but it turned out even better then I hoped for and it has easily become my number one pick for 2018.
---
Did any of Victor's favourites make your list at all? Remember that he still wields the ban hammer in the comments section below.