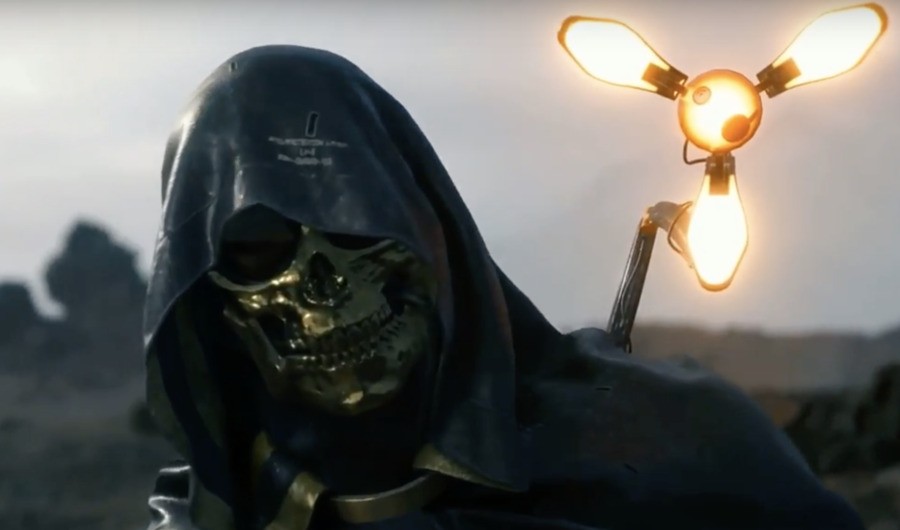 Veteran voice actor and Death Stranding star Troy Baker has been speaking at the Argentina Game Show about his role in Hideo Kojima's latest release. The irritatingly good looking performer – who plays the mysterious Man in the Golden Mask – seemed genuinely bedazzled by the project, as he described it as "weird and big".
"Norman [Reedus] and I shot for about two weeks on it, and he's super rad," he beamed. "He's really throwing his all into this game; he's got an amazing work ethic. We've got some interesting scenes together that you guys have not even begun—it's a huge game, the scope of the game is huge. If you know anything about Kojima, he doesn't do small. It's weird and it's big."
Baker continued that Kojima had the "whole game in his head for two years", and he didn't make any notes regarding the characters or general plot. "He has assembled an incredible cast to pull off a fantastical game. It's trippy, it's weird; I have no idea when it's coming out. I believe I've finished filming, so my role and everything – and I think Norman's finished as well but I could be wrong."
There's a good chance that we'll see more of Death Stranding during The Game Awards next month, as Kojima and event organiser Geoff Keighley have a deep friendship that's resulted in multiple exclusive reveals over the years. There's still no date attached to the title, but the new Kojima Productions has reportedly been progressing at a rapid rate.
[via youtube.com, resetera.com]