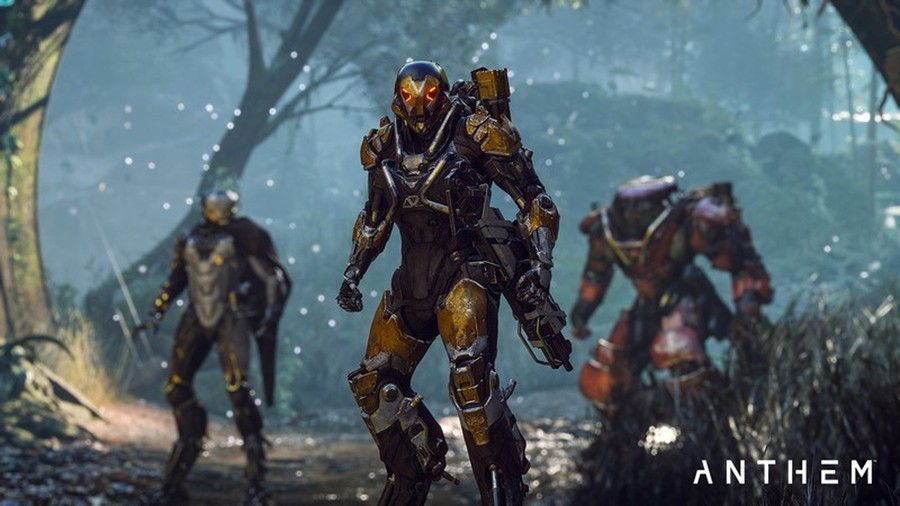 EA and BioWare have announced a closed alpha for the upcoming sci-fi shooter, ANTHEM. It'll be available on PS4 from 8th to 9th December, just a couple of days after The Game Awards 2018, where a brand new trailer is to be shown.
Those interested in taking part in this early version of the game are encouraged to sign up before 3rd December through EA's Community Playtesting scheme. Using your EA Account, you can put your name forward for the closed alpha, but there's no guarantee you'll be selected, according to this FAQ. We're not sure exactly what will be included in the alpha, but EA says it's "an opportunity for you to check out Anthem but we'll also be adjusting things like matchmaking and server load on the fly."
The publisher says that there will be several play sessions over the two days, so access won't be available all the time -- you'll have to wait for an allotted play time. It's also strictly confidential -- you'll have to agree to a non-disclosure agreement if you want in. It'll be interesting to see whether anything slips out regarding the alpha -- it's bound to happen, right?
Will you be signing up for ANTHEM's closed alpha test? Select your Javelin in the comments below.
[source eurogamer.net]