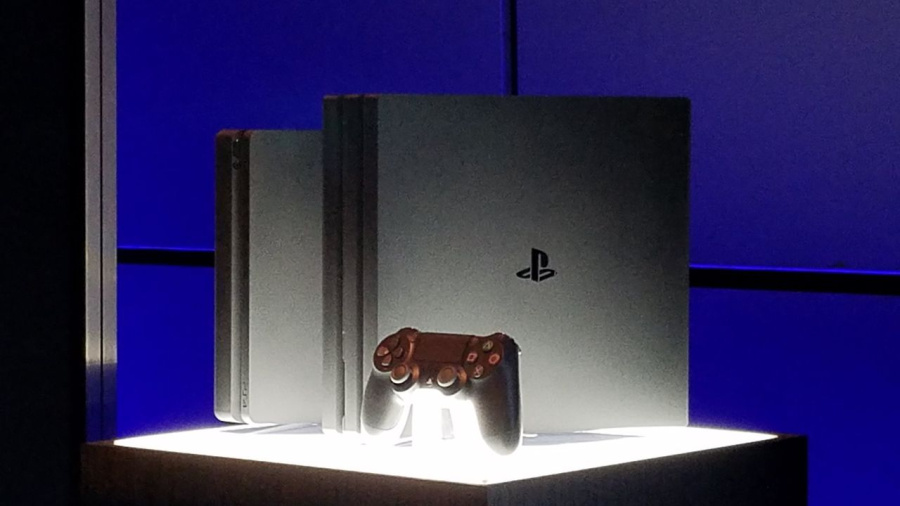 PlayStation remains in a bit of a rut when it comes to the Japanese market, as the PS4 and PS4 Pro continue to hover around a combined 17,000 units. A distinct lack of big new releases is preventing Sony's consoles from pushing up, and all in all, it's been a very quiet summer for the company so far.
Two new Nintendo titles have stormed to the top of the software charts, with the only PlayStation arrival being Mary Skelter 2, which shifted a measly 10,000 copies on PS4, but still ended up in the top 10.
Says it all, really.
Hardware sales
Switch – 50,239 (44,237)
PlayStation 4 – 12,431 (12,608)
PlayStation 4 Pro – 5,165 (5,226)
New 2DS LL – 4,176 (3,965)
PlayStation Vita – 4,112 (3,444)
New 3DS LL – 2,507 (2,739)
2DS – 448 (528)
Xbox One – 47 (41)
Xbox One X – 32 (47)
Software sales
[NSW] Octopath Traveler (Square Enix, 07/13/18) – 110,111 (New)
[NSW] Captain Toad: Treasure Tracker (Nintendo, 07/13/18) – 41,852 (New)
[NSW] Mario Tennis Aces (Nintendo, 06/22/18) – 21,838 (227,452)
[NSW] Splatoon 2 (Bundle Version Included) (Nintendo, 07/21/17) – 20,430 (2,447,782)
[NSW] Minecraft: Nintendo Switch Edition (Microsoft, 06/21/18) – 15,101 (121,785)
[3DS] Captain Toad: Treasure Tracker (Nintendo, 07/13/18) – 14,558 (New)
[NSW] Mario Kart 8 Deluxe (Nintendo, 04/28/17) – 11,417 (1,627,674)
[PS4] Mary Skelter 2 (Compile Heart, 07/12/18) – 10,370 (New)
[3DS] Pokemon Ultra Sun / Ultra Moon (The Pokemon Company, 11/17/17) – 7,145 (1,668,513)
[NSW] The Legend of Zelda: Breath of the Wild (Limited Edition Included) (Nintendo, 03/03/17) – 6,622 (1,043,717)
[NSW] Kirby: Star Allies (Nintendo, 03/16/18) – 6,160 (559,764)
[PS4] New Gundam Breaker (Limited Edition Included) (Bandai Namco, 06/21/18) – 5,023 (82,077)
[NSW] Super Mario Odyssey (Bundle Version Included) (Nintendo, 10/27/17) – 5,016 (1,766,438)
[PS4] The Crew 2 (Ubisoft, 06/29/18) – 4,951 (32,276)
[PS4] Zanki Zero: Last Beginning (Spike Chunsoft, 07/05/18) – 4,164 (19,705)
[PS4] Kingdom Hearts HD 1.5 + 2.5 Remix (Square Enix, 03/09/17) – 3,788 (167,064)
[NSW] Donkey Kong: Tropical Freeze (Nintendo, 05/04/18) – 3,642 (190,330)
[NSW] Shining Resonance Refrain (Sega, 07/12/18) – 3,465 (New)
[PS4] Detroit: Become Human (SIE, 05/25/18) – 3,321 (90,360)
[PS4] Pro Evolution Soccer 2018 (Konami, 09/14/17) – 2,724 (172,154)
[via 4gamer.net, gematsu.com]