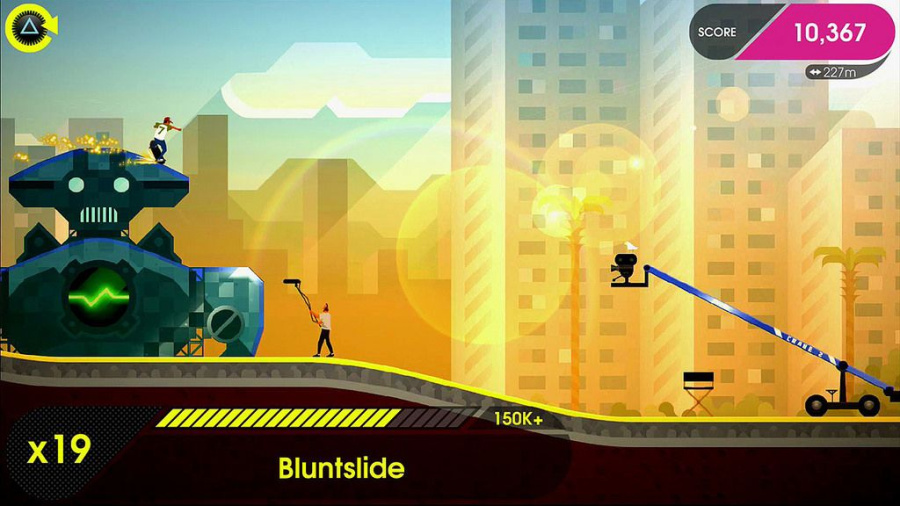 While we're still waiting for Sony to finalise those all-important PlayStation Plus details, the Twittersphere [Shudder – Ed] believes that it's already uncovered one sixth of the mystery: arcade skate-'em-up OlliOlli 2: Welcome to Olliwood will be free for PlayStation 4 and Vita. Actually, despite developer Roll 7 attaching a £9.99 price point to the side scroller today, we suspected as much – after all, it's due out next week, and is a high-profile indie release.
For those that haven't played the original, this is very much a score-based game, with some interesting twists. For example, you need to land every trick combo that you perform, otherwise you won't bank your accumulated points. This sequel adds in manuals so that you can keep your chains going for longer, and it's tremendous fun, as our hands-on impressions attest. There's also a local multiplayer mode, among various other presentation improvements.
Of course, a potentially Photoshopped image doing the rounds on social media doesn't mean much, so we'd recommend waiting until tomorrow's official announcement before getting your hopes up – or, alternatively, lashing out.
[source twitter.com]