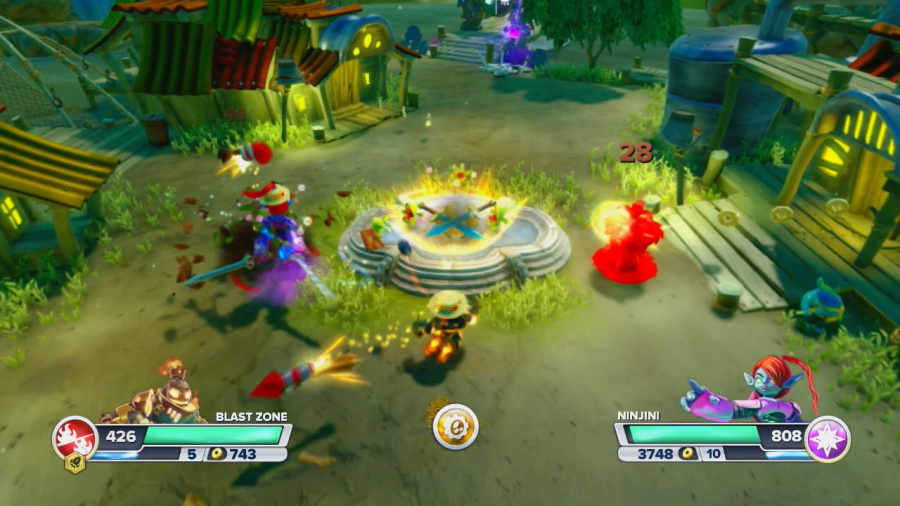 With Skylanders: Swap Force hitting store shelves in North America today, and on 18th October in other territories, we thought that we'd have a quick look at how the sequel has panned out – and get the family perspective in the process.
While the title offers great visuals, voice acting, and oodles of new characters, it's the mixing and matching mechanic that's proving the chief draw for kids. Both in the game and on the living room carpet, this author's offspring have spent hours mixing and matching the Wave 1 Swap Force figures to find their favourite combos.
To get a good idea of their first reaction to the game, as well as the early stages of the experience, we've included a few videos in the space below.
If you want a closer look at the release, we've got you covered as well. Now, there are a few spoilers here so be warned, but seeing the title in action really does give you a good idea of what the experience is like.
You can follow all of these Family Gamer TV Let's Play videos on the Swap Force playlist, with plenty more coming soon.
As you can tell, though, although this is more of the same, first impressions are really positive: Swap Force offers a compelling experience that really ups the stakes in the toy-meets-game genre. For even more on the game, check out this Skylanders: Swap Force review.
---
Andy Robertson is a freelance gaming expert for the BBC and runs Family Gamer TV.
[source youtube.com]