(PS Vita / PlayStation Vita)
Description will appear here shortly...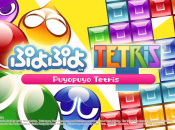 No, really
Forget about Ubisoft's promise of a next-gen Tetris for the PlayStation 4, as there's only one puzzler that you're going to want to splash out on this year. Puyo Puyo Tetris promises a chaotic fusion of gaming's greatest block busting brands, leaving you combining colours and scoring lines in a vibrant experience more hyperactive...
Hold on there, you need to login to post a comment...