The world's most-loved puzzle game is coming back and is better than ever in Tetris® Ultimate.
Review
PAL Version
Posted by Sammy Barker
From Russia with indifference
The puzzle game used to be the staple of every platform's portfolio. Be it Tetris, Columns, or Bust-a-Move, no console was complete without a score chasing outing of its own. In an age of Facebook and smartphones, though, those days are long gone, with...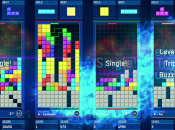 In a T-spin
No next-gen console is complete without a version of Tetris, so thankfully Tetris Ultimate will slam its way onto the PlayStation 4 in time for Christmas. The title – which was originally announced an eternity ago – will launch on 16th December in North America, but there's no word on a price just yet. Ubisoft,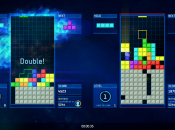 Killer app
You can keep your cinematic third-person shooters and sprawling role-playing games, because the PS4 is about to score something much better: Tetris Ultimate. Announced by Ubisoft eons ago, we were worried that the lack of updates meant that the puzzler had been wiped out. However, it seems that the French firm has been quietly biding its...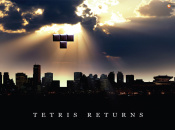 In an infinite spin
Content hungry PlayStation 4 owners may feel like pulling shapes shortly, as Ubisoft has announced that it's bringing a brand new version of Tetris to the next generation console. According to a shock press release slammed into our inbox earlier today, the French publisher has snapped up the rights to the classic Russian puzzler,...
Hold on there, you need to login to post a comment...