Description will appear here shortly...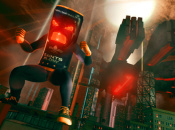 Exit the dominatrix
THQ has announced that its standalone expansion Saints Row: The Third – Enter the Dominatrix is no more. The disc-based add-on had been planned for a September release, but will now be folded into the "The Next Great Sequel in the Saints Row Franchise". That's due out next year. New president Jason Rubin explained the...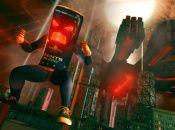 Sucker punch
If you thought Saints Row: The Third's "Enter the Dominatrix" April Fools' gag was nothing but a silly joke, well, the punch line's on you, friend. In a brilliant press release sent out to the media this afternoon, publisher THQ has officially confirmed the standalone expansion for release at retail this Fall. It'll cost you...
Hold on there, you need to login to post a comment...