Description will appear here shortly...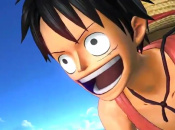 Plus more
With the end of October in sight, this week's North American PlayStation Plus update is understandably lacking in heavy hitters – but there's still an offer or four to keep subscribers smiling. The service's latest set of savings include a 40 per cent discount on One Piece: Pirate Warriors, dropping the recently released PlayStation...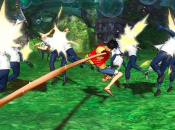 Set sail
The massively successful One Piece: Pirate Warriors will dock European stores on 21st September, publisher Namco Bandai has announced. The title will be available in three different flavours, including digital, standard and collector's edition. You can check out some new footage of the game in action below. Looks, er, colourful, doesn't...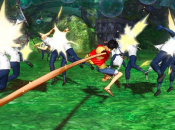 Hot export
Namco Bandai has announced that its crossover brawler featuring the characters of anime One Piece and the gameplay of Dynasty Warriors is heading to the West. Try to sound excited, won't you? One Piece: Pirate Warriors puts you in control of popular characters from the manga and sees you fighting thousands of enemies in true,...
Hold on there, you need to login to post a comment...