Description will appear here shortly...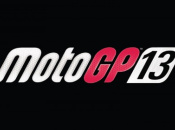 Kick starter
Following the closure of previous developer Monumental Games, Milestone has announced that it's taken the handlebars of the official MotoGP license, announcing MotoGP 13 for PlayStation 3 and Vita. The title's set to release at some point in June. The Italian outfit promises to have "re-invented" the franchise, with new physics...
Hold on there, you need to login to post a comment...