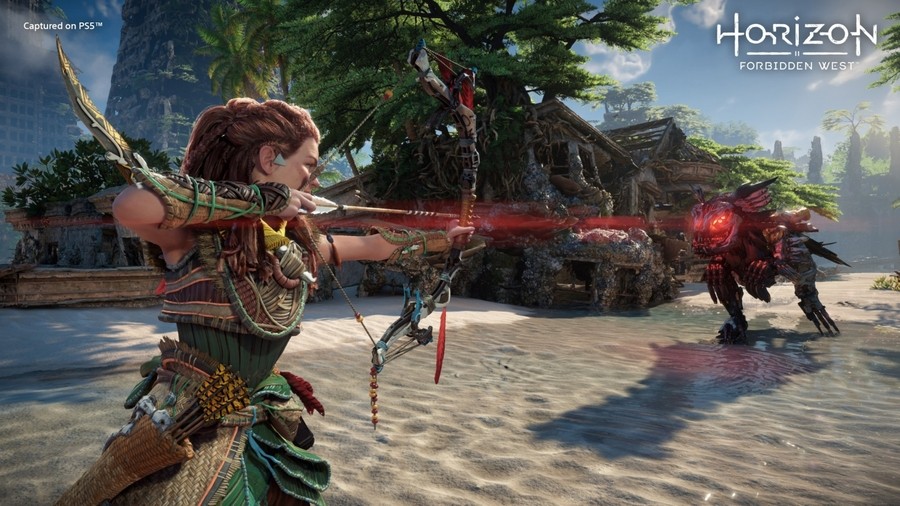 Horizon Forbidden West is shaping up to be a monstrous open world RPG, and its 656-page strategy guide is further evidence of that. Future Press confirmed its hardback book will release towards the end of March, and it'll include a full breakdown of everything you should expect from Guerrilla Games' upcoming epic.
Among its contents is over 200-pages on the Machines you'll encounter during your adventure, with more than 40 touted overall. "Learn how to evade their every attack and always have the best strategies at hand to take them down," the blurb explains. There were roughly 26 different enemy types in Horizon Zero Dawn, so that's a lot of robotic wildlife.
You can pre-order the book on Amazon now if you want to, although it's unfortunate that it's not ready for the game's 18th February release date. Is this something you're planning to put on your bookshelf? Explore the entirety of the Forbidden West in the comments section below.