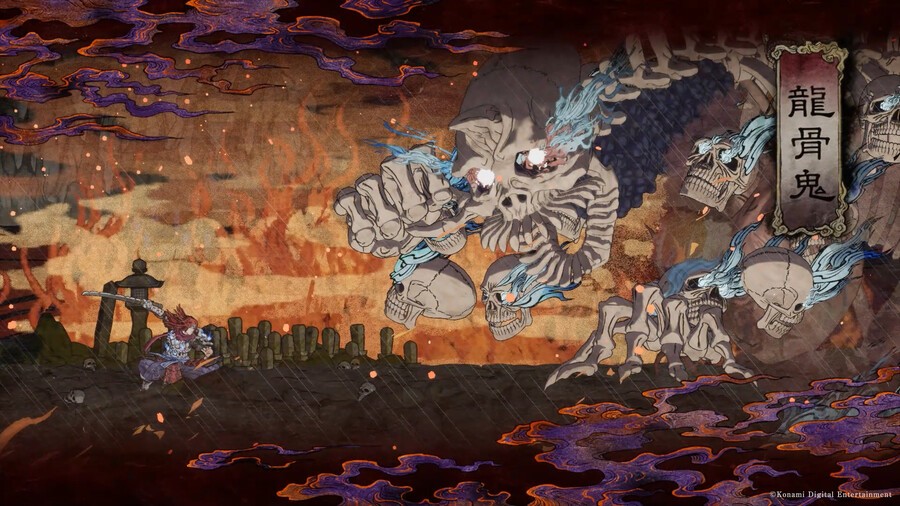 GetsuFumaDen: Undying Moon is probably one of the most exciting things Konami has done in quite some time. It was first announced in April last year, and launched as an early access title on Steam about a month later. Officially, it's only been confirmed for PC and Nintendo Switch — but Brazilian ratings spotted by Gematsu suggest that PlayStation 5 and PlayStation 4 versions of the game are planned.
If you're wondering what the heck GetsuFumaDen even is, wonder no more. It's a side-scrolling action game with roguelite elements, set in a dark fantasy world inspired by traditional Japanese art and folklore. Visually, it's a title that really stands out, and going by people's general impressions of the early access builds, it's a lot of fun to play.
Ratings very rarely lie, and so we assume that an official announcement is incoming — hopefully with a release date. Do you like the look of GetsuFumaDen: Undying Moon? Be wary of demons in the comments section below.
[source gematsu.com]