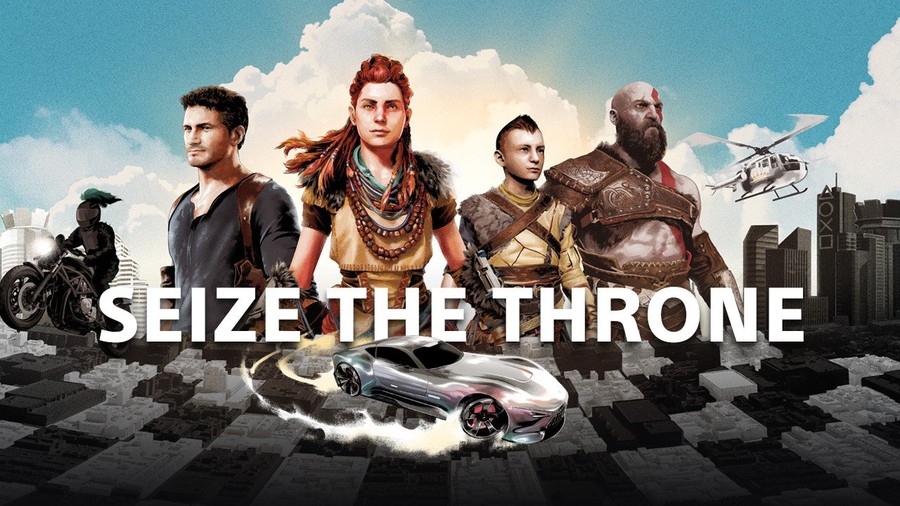 A little while ago, Sony announced a brand new PlayStation event called Seize the Throne, which has been running since the start of November. Designed to encourage the community to play a variety of PS5 and PS4 games and use their Share functionality, the event tasks participants with reaching certain point thresholds, with rewards given at each stage. The first of these stages has now been completed, meaning freebie PSN avatars are up for grabs.
If you've been contributing points to Seize the Throne, the two avatars pictured above are now yours, accessed via a notification on your console. Cool!
The next set of rewards will require the community to achieve a total of 100 million points, and the third stage needs 160 million. Fortunately, there's no time limit, so all these free PSN avatars will be yours sooner or later — just keep netting those points. If you're curious exactly what you need to do, you can see more details and sign up through the link.