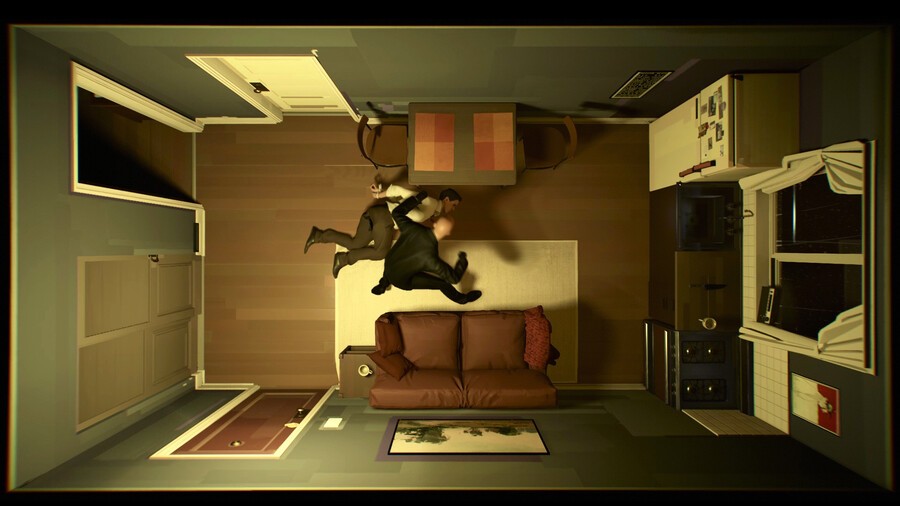 You have probably heard all about its story after the Xbox One, PC release earlier this year, and now you can experience it all for yourself: Twelve Minutes comes to PlayStation 5 and PS4 on 7th December 2021. A new trailer can be watched through here, with the game starring Daisy Ridley, James McAvoy, and Willem Dafoe. It's a top-down adventure game where you control a character by selecting objects in the environment for them to interact with, and they just so happen to be stuck in a time loop.
The game was met with a decent amount of praise when it first released back in August, garnering a Metacritic rating of 76. It even got nominated as the Best Indie Game at next month's The Game Awards. Somehow. However, the problem is that the title's biggest flaw is also its biggest spoiler. If you know, you know. Once everyone else got their hands on Twelve Minutes, the most important narrative beat became its largest talking point. We don't want to share any spoilers here, but it's not good. The game costs £20.99/$24.99.
Do you still want to play Twelve Minutes? Tell us why in the comments below.
[source gematsu.com]